Gita Gopinath is the IMF's first female top economist and the organization's first female Deputy Managing Director.
Since January 21, 2022,
Gita Gopinath
, an
Indian-American economist,
has served as the International Monetary Fund's First Deputy Managing Director, the organization's second-in-command. She served as the
International Monetary Fund's Chief Economist
from 2019 to 2022. She was the
Director of the IMF's Research Department
and the
Fund's Economic Counsellor
in that capacity.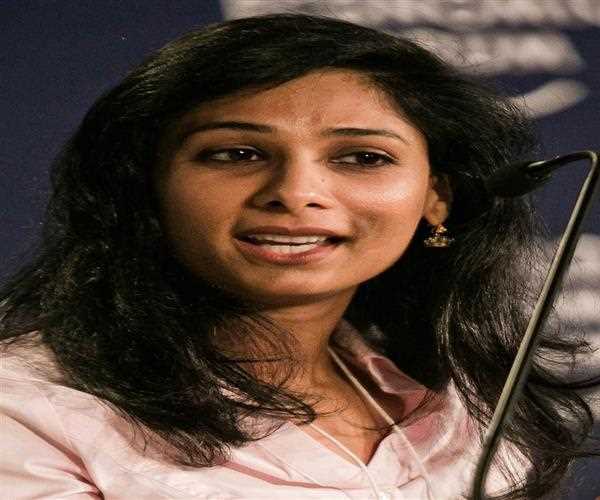 Before entering the IMF, Gopinath had a two-decade career as an academic, notably as the
John Zwaanstra Professor
of International Studies and Economics at Harvard University from 2005 and as an
Assistant Professor
at the Booth School of Business at the University of
Chicago
. She is also a co-director of the National Bureau of Economic Research's, International Finance and Macroeconomics department and formerly served as the Chief Minister of Kerala's Honorary Economic Adviser.
Christine Lagarde, the IMF's Managing Director, named Gopinath as the organization's Chief Economist in October 2018. In a discussion with Trevor Noah on The Daily Show, she called the worldwide recession of 2020 'The Great Lockdown.' Kristalina Georgieva, the IMF's Managing Director, appointed her as the organization's First Managing Director in
December
2021.