Steps to troubleshoot Windows 11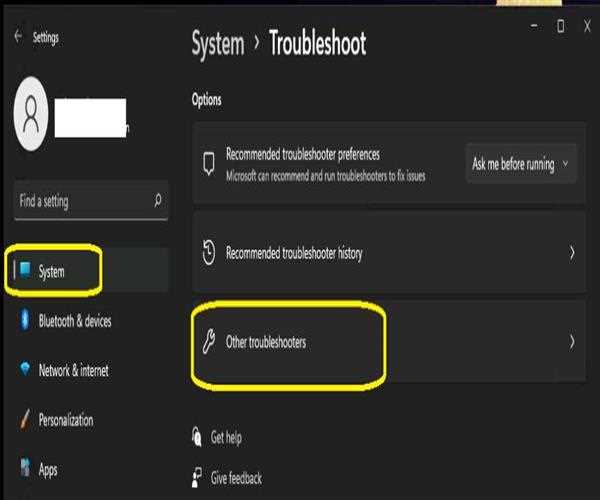 Start -> Settings -> System is a good place to start. In the right window, select Troubleshoot. Then click Other troubleshooters to see Windows 11's troubleshooter tools.
Troubleshooter for Bluetooth-This Bluetooth troubleshooter might help you if you can't connect a Bluetooth device to your computer or if you're having other problems with Bluetooth devices.
Troubleshooter for Hardware-If any of your computer's hardware is malfunctioning, you can use the hardware troubleshooter on your Windows 11/10 PC to resolve hardware-related issues.
Troubleshooter for Windows Updates-If Windows 11 won't update or you're having other problems with Windows updates, try running Windows Update Troubleshooter to see if it can assist.
Troubleshooter for Network Adapters-This Windows troubleshooter assists you in resolving issues with Ethernet and WiFi connections.
Troubleshooter for Internet Connections-If you're having issues with your internet connection, you can use this troubleshooter to fix the issues.
Troubleshooter for Keyboards-You can use this troubleshooter to fix keyboard-related issues if your computer keyboard isn't working properly.
Read More :When should I upgrade to Windows 11?