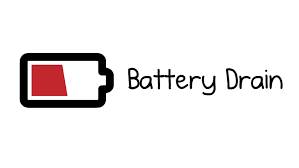 You don't need to go from full charge to zero, or from zero to full, to teach your phone about battery capacity. recommend draining your battery to less than 10% capacity and then charging it fully overnight.
Battery drain is affected by a variety of factors and varies by device. However, anywhere from 0.5 percent to 1 percent each hour is considered normal. If the number is higher, there is an issue with the device, the USB cable, or the wall plug adaptor.
to save battery: Allow your screen to shut off sooner.
Reduce the brightness of the screen.
Set the brightness to automatically change.
Turn off any keyboard vibrations or sounds.
Apps that use a lot of battery should be restricted.
Activate battery optimization or adaptive battery.
Delete any accounts that are no longer in use.
Read More: How can I drive traffic to my website using Reddit?