Mahindra, one of the leading automobile manufacturers in India, offers a range of SUVs that cater to different needs and preferences. While the definition of "best" may vary depending on individual requirements, here are some notable SUVs from Mahindra that have garnered positive reviews and are popular among customers.
Mahindra XUV500: The Mahindra XUV500 is a feature-packed SUV that offers a blend of style, performance, and comfort. It comes with a powerful engine, spacious interiors, and a host of advanced features like touchscreen infotainment, leather upholstery, and safety features such as multiple airbags and ABS. The XUV500's stylish design and robust build quality make it a popular choice among SUV enthusiasts.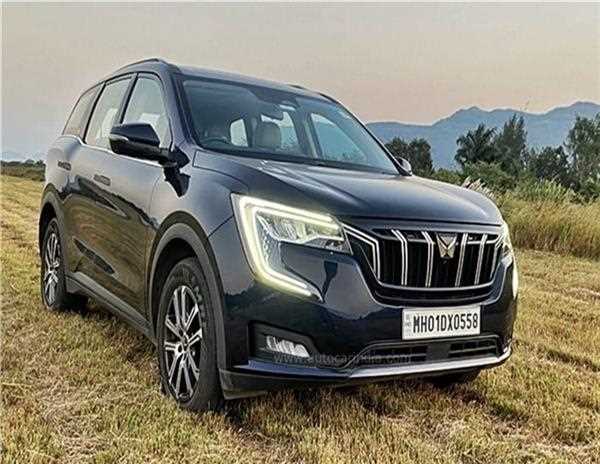 Mahindra Scorpio: The Mahindra Scorpio is an iconic SUV known for its ruggedness and off-road capabilities. It features a muscular design, a powerful engine, and a comfortable cabin. The Scorpio offers a commanding driving position, ample space, and modern features like touchscreen infotainment and automatic climate control. Its strong build, reliable performance, and affordability have made it a preferred choice for adventure enthusiasts and those seeking a reliable SUV for both urban and rural usage.
Mahindra Thar: The Mahindra Thar is a legendary SUV that recently received a significant redesign. It combines the classic ruggedness of its predecessor with modern features and improved comfort. The Thar is renowned for its exceptional off-road capabilities, thanks to its 4x4 drivetrain and high ground clearance. With removable doors, a convertible soft-top, and an enhanced interior, the new Thar appeals to both off-road enthusiasts and those seeking a stylish lifestyle SUV.
Mahindra XUV300: The Mahindra XUV300 is a compact SUV that offers a balance of style, performance, and safety. It boasts a modern design, a feature-rich cabin, and advanced safety features such as multiple airbags, ABS, and stability control. The XUV300 is powered by peppy engines and offers a comfortable ride quality. Its compact size makes it suitable for urban driving, while its feature-packed interior and premium feel make it an attractive option in its segment.
Mahindra Alturas G4: The Mahindra Alturas G4 is a premium SUV that competes in the higher end of the market. It offers a luxurious and spacious cabin with premium leather upholstery, a feature-rich infotainment system, and advanced safety features. The Alturas G4 is powered by a refined engine and offers a comfortable ride quality. With its premium features and competitive pricing, it appeals to those seeking a luxurious and capable SUV.
It's important to note that the "best" SUV from Mahindra ultimately depends on individual preferences, intended usage, and budget. It's recommended to test drive multiple models, compare features, and consider personal requirements before making a final decision.