The 2 day long Passage Exercise "PASSEX' was conducted on March 28, 2021 in the eastern Indian Ocean Region. It was conducted between India and U.S. Navy's Ronald Reagan Carrier Strike Group
The navies of both the countries, along with Indian Air Force were a part of the 2 day joint drill in PASSEX.

Such passage exercises are conducted regularly by Indian Navy with other countries with whom it has friendly relations. Indian naval ships joined maritime patrol and other aircraft to participate in PASSEX.
PASSEX are not pre-planned maritime drills, instead they are undertaken with an opportunity. Earlier, the Indian Navy had also conducted similar PASSEXs with the Japanese Navy and the French Navy.
Impact of PASSEX with U.S.
1. Establishment of Rule-based order- shared values as partner navies are encouraged while ensuring inclusive, rule-based international order
2. Increased Interoperability- it will increase the aspects of interoperability between India and U.S. and will keep a check on international integrated maritime search & rescue operations. It will also encourage exchange of best practices in the maritime airpower domain.
3. To counter China's expansionism in the South China Sea.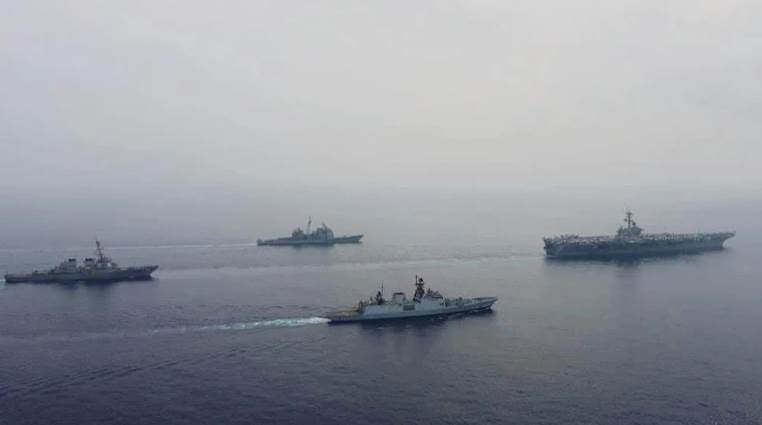 'In a first enhancing Jointmanship, Indian Air Force fighters were also included in the Exercise affording IAF an opportunity to practice Air Interception, air defence with US Navy close to Indian Coast," the statement from Indian Navy.