If you are facing any problem or concern regarding the KidsZone or you want to know more about the KidsZone, you can directly go to the Help button. It can surely assist you with the given steps on it.
KidsZone Help Button has Two Options -
Intro tab will tell us know about the KidsZone Introduction.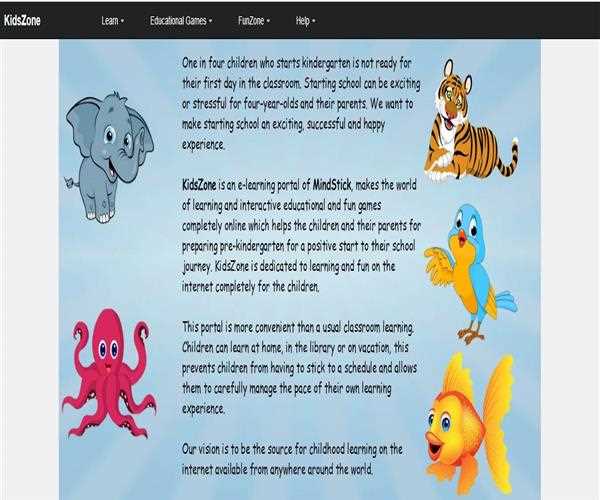 One in four children who starts kindergarten is not ready for their first day in the classroom. Starting school can be exciting or stressful for four-year-old and their parents. We want to make starting school an exciting, successful and happy experience.
KidsZone is an e-learning portal of MindStick, makes the world of learning and interactive educational and fun games completely online which helps the children and their parents for preparing pre-kindergarten for a positive start to their school journey. KidsZone is dedicated to learning and fun on the internet completely for the children.
This portal is more convenient than a usual classroom learning. Children can learn at home, in the library or on vacation, this prevents children from having to stick to a schedule and allows them to carefully manage the pace of their own learning experience.
Our vision is to be the source for childhood learning on the internet available from anywhere around the world.
Feedback section will help you in summitting any feedback you wanted to share.