Wildlife caricatures of animals create an adventurous environment, as we all know that MindStick KidsZone is something where kids can learn, educate themselves in a fun way is not less than an adventure, so creating something related to that makes it more catchy and pleasing for kids to give their 100 percent towards it.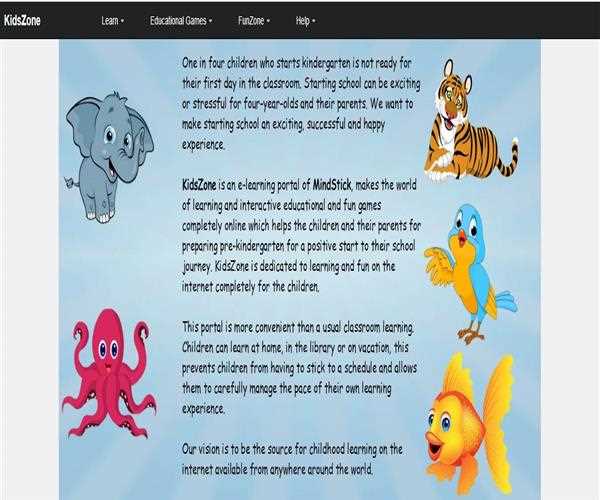 Basically KidsZone is an e-learning portal of MindStick, makes the world of learning and interactive educational and fun games completely online which helps the children and their parents for preparing pre-kindergarten for a positive start to their school journey. KidsZone is dedicated to learning and fun on the internet completely for the children.
This portal is more convenient than a usual classroom learning. Children can learn at home, in the library or on vacation, this prevents children from having to stick to a schedule and allows them to carefully manage the pace of their own learning experience.