As you enter to the KidsZone you will see 5 kids holding a banner of KidsZone written on it, with a sun shining at the back of them with a ENTER button under them in the bottom right corner.
This is because of the jolly environment shown for kids to stick to the KidsZone page.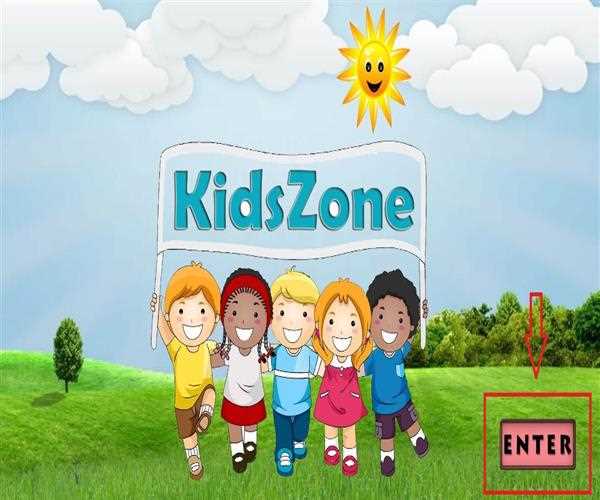 As you ENTER and move ahead to the Intro page, there's an Introduction summary about the KidsZone. which will easily let them understand what KidsZone is all about with the animals caricatures, which looks more interesting.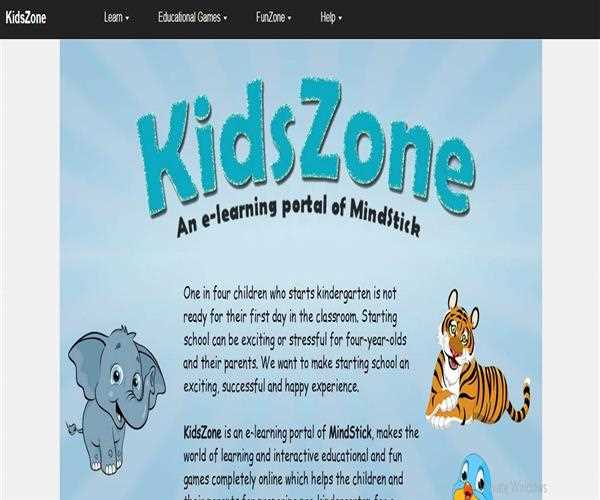 This images and pictures are just for the enlightenment of children to make them realize that this is all for themselves.
Move forward to watch many more fun things for learning, educating and games to enhance skills.