KidsZone is a sub-portal of MindStick, located at the Footer section of the official MindStick page, on the right corner under MindStick Network.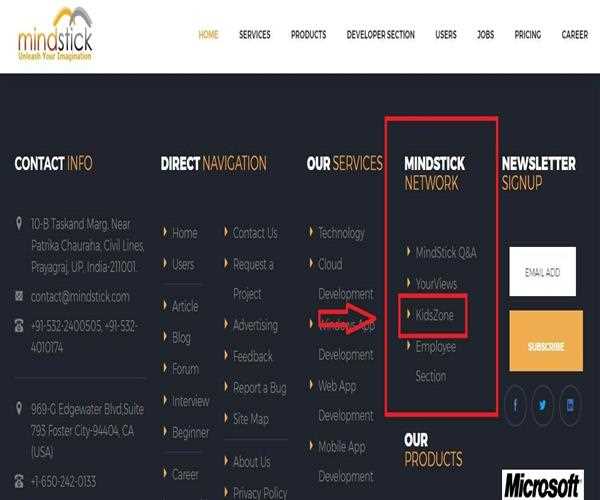 KidsZone is an e-learning portal of MindStick, makes the world of learning and interactive educational and fun games completely online which helps the children and their parents for preparing pre-kindergarten for a positive start to their school journey. KidsZone is dedicated to learning and fun on the internet completely for the children.
READ MORE: How to reach at KidsZone on MindStick?