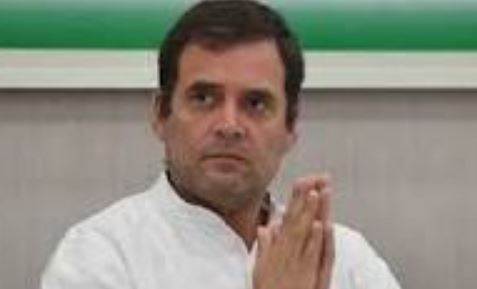 During the debate on the no-confidence motion against the Modi government, the then Congress President Rahul Gandhi said, I am Pappu. Hearing this, all the MPs present in Parliament laughed.
In his speech, Rahul Gandhi was continuously attacking the NDA government in the Lok Sabha. During this time he said, 'I am Pappu for you. You can abuse me differently but there is not even the slightest anger towards me.
Actually, Rahul Gandhi was trying to surround the RSS in his speech. He said, 'I am grateful to the Prime Minister and the RSS explained to me the meaning of Congress. He explained the meaning of being Indian. Hindustani means, no matter what you say, I should have a love for it in your heart. Narendra Modi, BJP, and RSS taught me this thing. I thank you heartily for this.
He said, 'I am grateful that you taught me religion, explained the meaning of Shiva, and explained what it means to be a Hindu. This is the history of our country. You hate me, you have anger for me, I am Pappu for you. You can abuse me differently, but I have little anger towards you. He then hugged Prime Minister Narendra Modi which shows his foolishness and childish attitude which an ideal opposition leader does not show.