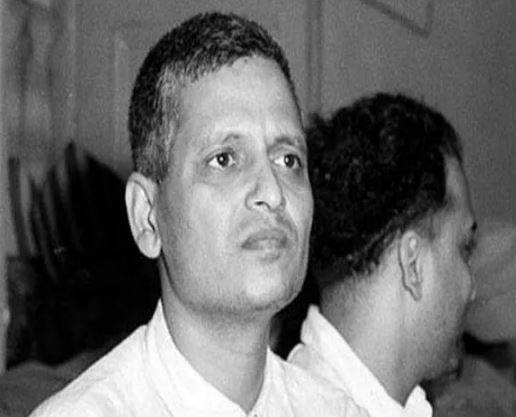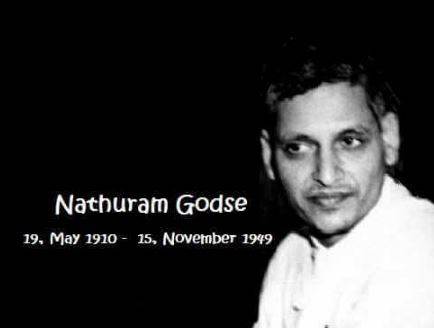 Many personalities have been born in India, some of whom are famous and some notorious. One such character is of Nathuram Godse, who has many fans and opponents in India.
Nathuram Godse was born on 19 May 1910 in Baramati, Pune Maharashtra. Nathuram's personality responsible for Gandhi's assassination always remains in the discussion in politics in India. Let us know about Nathuram Godse in this article.
Full Name: Nathuram Vinayak Godse
Date of Birth and Place: - 19 May 1910, Baramati, Pune District, Bombay Presidency, Maharashtra
Father: Ramchandra Vinayak Godse
Mother: Lakshmi
Caste: Brahmin
Ideology: Protestant Hindus
Organization: Rashtriya Swayamsevak Sangh, Hindu Mahasabha
The crime: the assassination of Mahatma Gandhi
Death: 15 November 1949 (age 39), hanged (Ambala Jail, Haryana)
The first 3 boys of Godse's parents died in childhood and they had one sister. So Godse's parents thought that there was probably a curse due to which boys do not live in their house.
To overcome this curse, he brought up his next child ie Nathuram Godse like a girl for a few years and wore a bali (nath) in his nose to stop that curse and until he had another child. His 'Nath' was not dropped then. Due to this 'Nath', he was named Nathuram.
Godse studied up to his fifth grade in Hindi medium and later went to Pune to study in English medium. Godse was not smart in reading and failed in the matriculation examination, which was a mandatory qualification for a lower-order government job at that time. During school days, Nathuram Godse was a great admirer of Gandhi and was also influenced by his non-cooperation movement.
Nathuram Godse's personality changed when Godse came in contact with Damodar Savarkar in 1929 at the age of 19 and he took membership of the Rashtriya Swayamsevak Sangh in 1932, as well as being a member of the Hindu Mahasabha. However, he left the union in the 1940s.
Godse, Narayan Apte and 6 others were involved in the murder of Gandhiji. During the final speech in the court, Godse said that there are many reasons behind Gandhiji's murder but these are the main reasons;
1. To cater to the political needs of the Muslims of India.
2. Gandhiji wanted to make Hindustani language (Hindi + Urdu) the national language of the country. Godse was strongly against it.
3. This is the third and most important reason, Gandhiji's love for Muslims. Godse said that Gandhiji fasted many times to get the rights of Muslims, but he never fasted for the rights of Hindus.
On 30 January 1948, after three shootings to Gandhiji, Godse surrendered himself to the police. However, soon after the incident, Godse was beaten up considerably by the mob. Godse was prosecuted in the Punjab High Court.
It is necessary to mention here that 2 sons of Gandhiji; Manilal Gandhi and Ramdas Gandhi had also pleaded for commutation of Godse's sentence but it was rejected by Pandit Nehru, Deputy Prime Minister Vallabhbhai Patel and Governor-General Chakraborty Rajagopalachari. Therefore, Godse and his associates were hanged in Ambala Jail on 15 November 1949.
So this was a glimpse of Nathuram Godse's life. Hopefully you have got some new information about Godse.