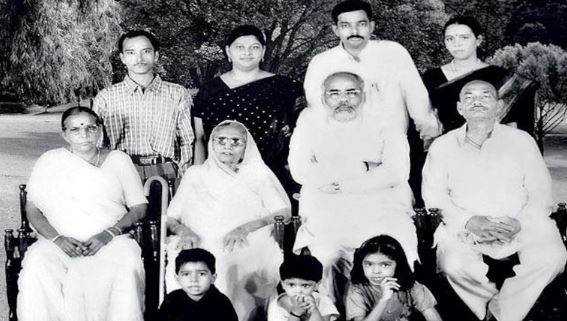 PM Modi has 7 siblings. Despite being a relative of the Prime Minister, his family is living in oblivion and a middle-class lifestyle. PM Modi's brother Prahlad Modi runs a grocery store in Ahmedabad. He was not in touch with his elder brother for the last few years. His family is leading an ordinary life. His father's name is Damodar Das Modi and his mother's name is Heeraben Modi. PM Modi's wife's name is Jashodaben, who has separated from him.
His siblings were named Sombhai, Amarutbhai, Prahladbhai, Sister Vasantiben Hasmukh Lal Modi and Pankajbhai. PM Modi is third in the brothers. His eldest brother Sombhai was employed in the Health Department and is now retired.
His elder brother now runs an old age home in Ahmedabad and does social work. At the same time, his other elder brother Amarutbhai worked as a fitter in a private company. They too have retired now. While 58-year-old Pankaj Modi is the youngest of siblings and worked as an officer in the Gujarat Information Department. PM Modi's mother Hiraben lives in Gandhinagar.
Narendra Modi has only one sister, named Vasantiben Hasmukh Lal Modi. His brother-in-law Hasmukh's brother was employed with LIC, who is now retired. PM Modi's father Damodar Das Modi had 5 brothers. Narasimha Das, Narottambhai, Jagjivan Das, Kantilal, Jayantilal. A few days after the wedding, PM Modi and his wife Jayoshaben separated. His wife was a government teacher, who is now retired and doing social service.