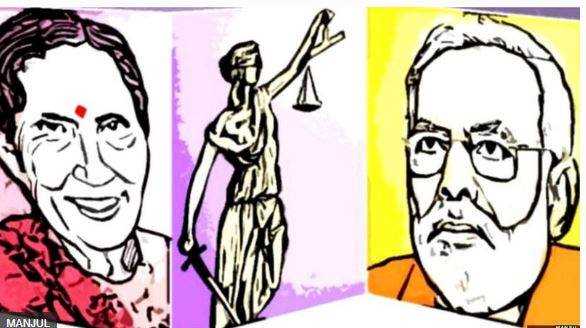 Narendra Modi did not give any information about his marital status in 2002, 2007, and 2012 Gujarat assembly elections nomination form. Before the 2014 Lok Sabha elections, Modi had formally confessed for the first time in an election affidavit that he was married. He mentioned Josadaben as his wife in the nomination leaflet. However, he did not give any information about this in the PAN card and other documents related to the property.
After this, PM Modi's elder brother Somabhai Damodardas Modi issued a statement and said that he and Jasodaben had separated after a few days of marriage.
Somabhai said, "We belong to socially and economically backward caste. The practice of child marriage was prevalent in our society and at the age of 17 Narendra Modi was married to Jasodaben. The two separated only after a few days of marriage. They did. However, the two never ended their marriage. "
The Supreme Court gave a decision in the year 2013 and said that the electoral candidate will have to give all the information sought in the nomination papers.
If a column is left blank, then its nomination form can be canceled. The court said in its order that voters have the right to know everything about their electoral candidates.
After this, the Election Commission issued a guideline regarding the nomination letter. It said that instead of leaving a column blank, the candidate will have to write 'No' or 'Not Applicable' in it. It is said that Jasodaben was only 15 years old when she married Narendra Modi.