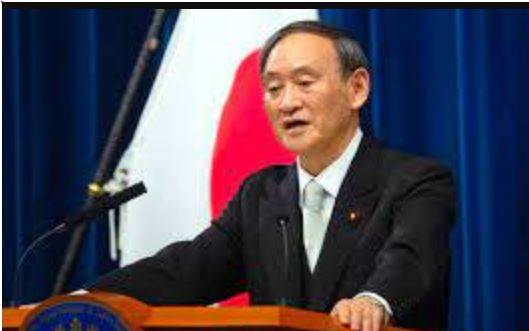 On 15th September 20209, Japan's Chief Cabinet Secretary Yoshihide Suga was elected the new leader of the ruling Liberal Democratic Party (LDP). He replaced Prime Minister Shinzo Abe, who announced his resignation last month for health reasons. Suga was elected from a joint meeting of party members and local representatives from both houses of the Diet (Parliament).
394 DIET members present at the meeting cast their votes. Apart from Suga, two other candidates were former Defense Minister Shigeru Ishiba (63) and LDP head of policy Phumio Kishida (63). 70 percent of the votes were in favor of Suga. Suga got 377 votes while the other two contenders got 157 votes. Suga and Shinzo Abe have been together since 2012. Suga Shinzo has been known to be Abe's right hand and his becoming Prime Minister was almost certain. Yoshihide Suga said that now he would need Abe's help. Suga said, "The diplomacy under Prime Minister Abe's leadership has been fantastic. I can't compete with that. '
Yoshihide Suga is the son of a common farmer, his father used to cultivate strawberries. He moved to Tokyo after completing high school in his hometown. According to a media report, to meet his expenses, he had to work in a cardboard factory and sometimes in a fish market. In fact, Suga was studying in a university with work, he used to get help by running a job here.
After graduating, Suga joined the corporate world of Japan and started working on a decent salary, but he did not mind here and went into politics. Abe and Suga lived together for a long time. While Abe's father had been the Foreign Minister of Japan, Suga was from a common Japanese family.
Suga, who quit politics and came to contest for Yokohama City Council. At that time he had no political connection nor experience of politics. But Suga got down to contest on her own. He started his campaign from house to house. He used to go to 300 houses in a day. According to the LDP, by the time the election campaign was over, they had gone to about 30,000 homes.