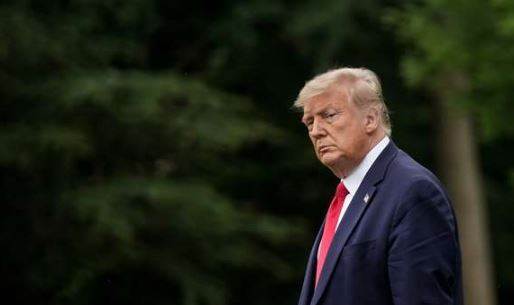 As the President is getting closer on the day of the election, in the same way, there is political mercury rising. On one side are Joe Biden and Vice-Presidential candidate Kamala Harris and on the other side is Donald Trump. Presidential elections are to be held in the US in November. Apart from politicians from all over the world, political analysts are also eyeing this election to be held in America. Both Trump and Biden are claiming their own victories.
Experts consider Trump a weaker candidate than Biden. Therefore, he is giving only 2 out of 10 Trump's victories in this election. President Trump has no stand. He say some but do something. Many times they turn away from their own words. An example of this is the threat of not sending hydroxychloroquine drugs to India. He also praised India for sending medicine. But when India talks about investing in Afghanistan for the interests of the people, Trump trumps that India has spent millions to build a library there.
On the one hand, he says that India is his close friend and his importance, but on the other hand, Trump supports the Taliban. With this, his image is displayed in a negative way not only in America but all over the world. Experts also believe that Trump was not able to meet the local issues of America and the people living there. This is the reason why Trump talks less about local issues in the US and more on international issues. On the other hand, local issues affect them directly in the eyes of Americans or other people.
When a leader fails to establish his identity in his country, then he tries to put the character of international identity in front of the country and the world. It is not right to expect too much from such conflicting leadership. The way Trump has fought the current Coronavirus has spoiled his image, his hopes of winning the election have also diminished.
The UAE-Israel agreement in the US mediation of the past is definitely a diplomatic victory for Trump. Joe Biden is attacking Trump and talking on issues while Trump totally mocks the Democrat Party. So it is likely that it will be a tough fight between these two senior leaders.