Nepal is one of the most lesser-known destinations for backpackers and travellers. Despite having tourism together of their main economies, many foreigners still see Nepal as a paradise for trekkers. In fact, Nepal is really traveller-friendly and has something for every type of traveller. So, our topic for today is what is Nepal famous for.
Well, in short, I'd say that there are many things in Nepal that gave me culture shocks and amazed me during my Nepal backpacking trip. It's definitely more than just the culture and the people. Interested to know more? Continue to read on!
Famous Things About Nepal
The Nepalese People Are Incredibly Nice
Yes, despite Nepal being one of the poorest countries in the world, I personally find that Nepalese people are surprisingly helpful and friendly. I once asked a stranger about the location of the nearest bus station, and he took us all the way to the station and taught us how to take the public bus.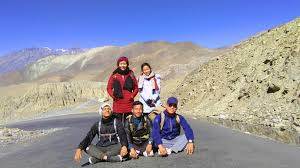 During my two-months traveling in Kathmandu, I spent a lot of time dining in local restaurants and buying snacks at roadside stalls. And I never had a single bad impression on the staff. They were so helpful even though some of them didn't speak a lot of English.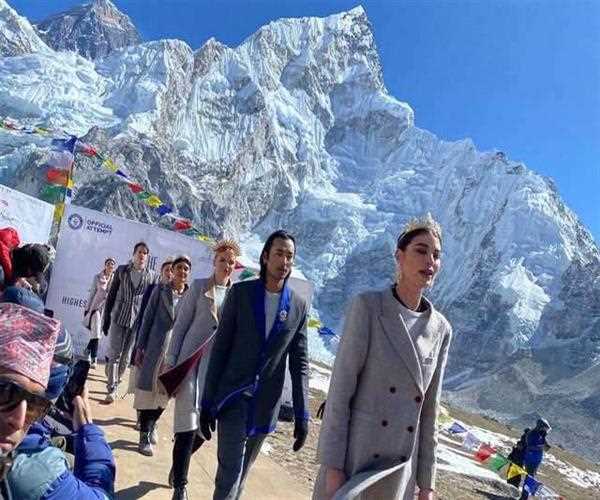 If you're traveling in Nepal, don't hesitate to ask random strangers if you have questions. Pretty sure they're willing to help.
I also find that most Nepalese do speak good English. I understand that it's being taught in the schools, but it seems like they applied the knowledge quite well too!
Buddha Was Born in Nepal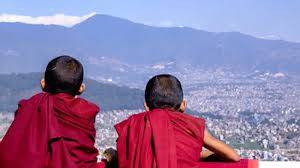 Yep, you read that correctly.
You're surely wondering, "Why is Buddha born in Nepal when Buddhism is originated from India?"
It is true that Buddhism is originated in India, and has since then spread throughout the whole country and to other nations like China, Japan, Southeast Asia, etc.
However, Buddha was born in Lumbini, which is located in the Terai Region of Nepal, near the border between India and Nepal. It all traced back to 563 BCE when Queen Mahamayadevi gave birth to Siddhartha Gautama, who we all know as Buddha.
This small town is now one of the hot spots for tourism in Nepal, although it still receives way fewer tourists compared to Kathmandu and Pokhara.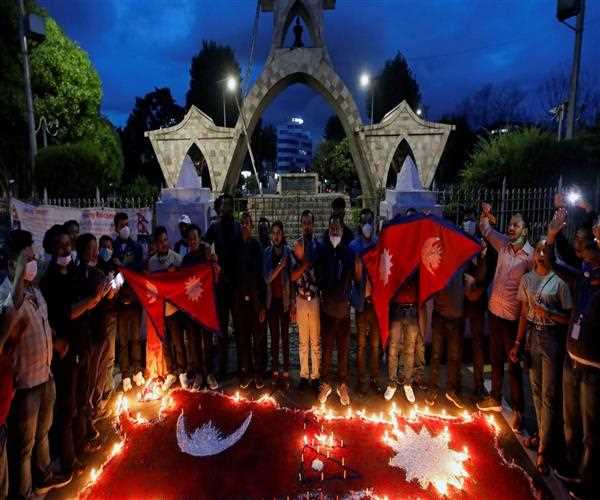 The electricity in the small town is very inconsistent and the weather is extremely humid and hot all year-round. But if you're looking for a place to meditate, this is the place you'd want to consider.
The Otherworldly Landscapes in Nepal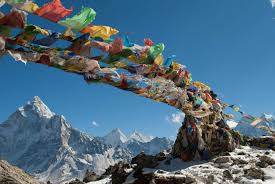 You probably know that the world's tallest mountain, Mt Everest is located in the Himalayas Mountain Ranges in Nepal. But that's not all, Nepal is home to numerous great mountain peaks and offers some of the best trekking trails in the world.
The range of altitudes is also amazing in Nepal. At the Terai region, the altitude was less than 600m above sea level and therefore enjoys a tropical climate. At Kathmandu, the altitude is 1,400m above sea level, which makes the climate much colder and drier compared to the Terai region. Then there are the Himalaya mountain areas.
Pokhara is somehow located in the middle, located at around 800 meters above sea level.
Let's Talk about Mt Everest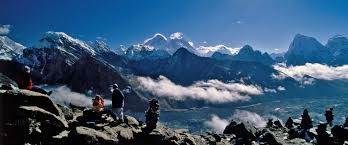 Who doesn't know about Mt Everest? The tallest mountain in the world which only the strongest (and the richest, of course) dare dream to ascend.
Also known as Sagarmatha in the local language, the mountain is seen as a holy mountain by the Nepalese and Tibetans in ancient times.
The peak of the mountain remained a mystery until 1953 when Tenzing Norgay and Sir Edmund Hillary summited through the southeast ridge route.
If you haven't watched the movie yet, I highly recommend you to watch Everest, a 2015 film, which is based on a true story of the 1996 Mt Everest tragedy.
And if the idea of summiting Mt Everest crossed your mind, note that the expenses are extremely expensive. Expensive enough to buy you a house in some countries.
If you want to catch a glimpse of this legendary mountain, Nagarkot is a great place to be. You can make it a day-trip from Kathmandu.
The Unique National Flag of Nepal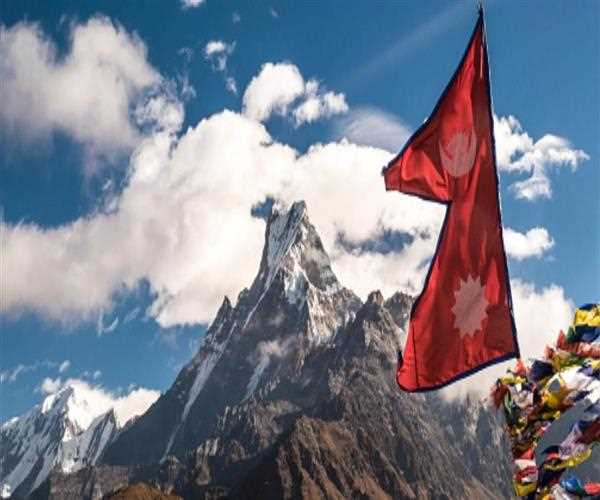 Did you know that Nepal is the ONLY country in the world that does not have a rectangular national flag?
The national flag of Nepal is made up of two triangular pennant flags. And the idea did not change despite the whole world having a rectangular flag shape.
The crimson background colour and the dark blue border of the flag are the popular colours in the Nepalese arts and decorations.
In the upper part of the flag, there is a white moon with eight rays laying on a crescent. And in the bottom part, you'll see a white sun with twelve rays.
The two symbols are associated with the dynasties of the sovereign kingdom and expressed the hope of the country to have the same longevity as the sun and moon.
The History of Nepal
Although a large part of the centuries-long history in Nepal faded away unrecorded, there are still many historical structures standing strong these days. The earthquake in 2015 destroyed some of them but most of them are still there.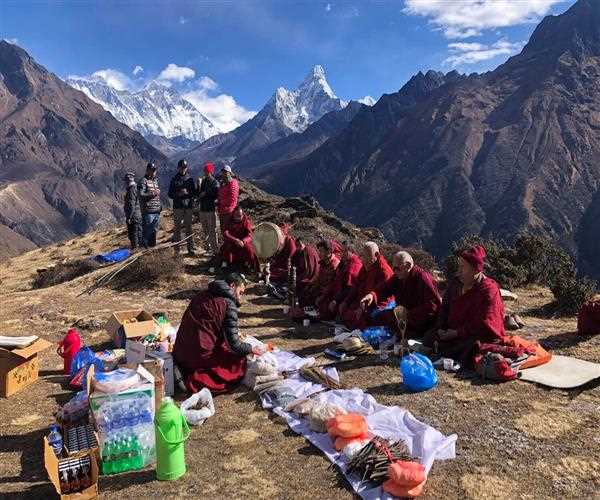 If you're visiting Kathmandu, then you must visit all the three durbar squares – Kathmandu, Patan, and Bhaktapur Durbar Squares. The downside is that there are no information boards on the structures to tell you the backstory. To make up for this, I'd recommend buying yourself a guide book so that you can read about the stories behind every structure.
Great Biodiversity in Nepal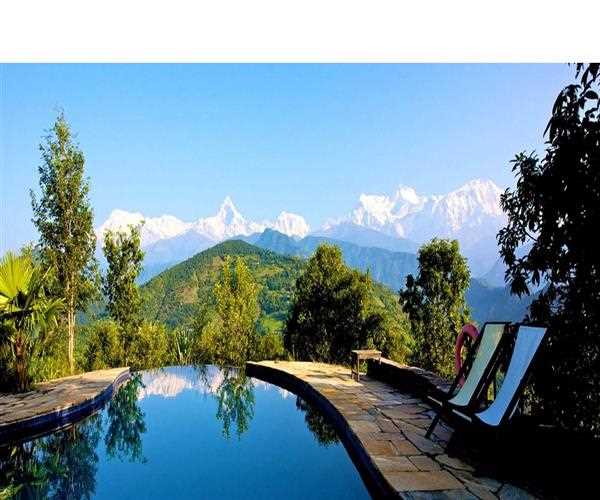 Due to the varying altitudes in Nepal, biodiversity is also thriving in this particular landlocked country. Nepal is ranked 25th for biodiversity richness in the world, and 11th in Asia. The small country is home to 3.2% of the world's flora and 1.1% of the world's fauna.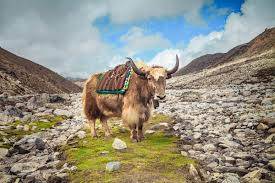 At the Terai region, there are national parks like Chitwan National Park, which is the home of countless safari animals. There are elephants, tigers and many of the animals you would only expect to see in Africa.
Whereas in the Himalayas mountains, there are snow leopards, yaks, Himalayan tahrs and more.
The Foods in Nepal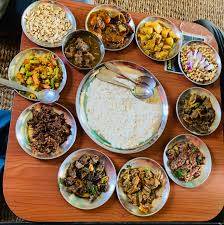 One of the many things that kept me craving to return to Nepal for traveling is the food. Dal bhat is the national staple of Nepal, and average Nepalese have it twice a day. Same goes for me when I was volunteering in Nepal.
The long-grain rice in Nepal is just so much better than those in Malaysia (no offense!).
Other than the rice, I particularly enjoy Thukpa, a Tibetan dish that was imported into Nepal centuries ago when the Tibetan monks migrated to Nepal. Every restaurant has a different recipe for their Thukpa, and I certainly enjoy visiting every restaurant to try out this dish of their own.
And Momos! The adorable dumplings that you can find all around Nepal.
The best thing about the foods in Nepal is that they don't really use artificial seasonings in their dishes, which is definitely healthier for consumers.
The UNESCO World Heritage Sites in Nepal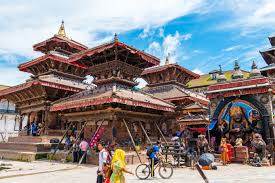 Nepal has one of the highest concentrations of UNESCO World Heritage Sites in the world. In Kathmandu alone, there are 7 UNESCO World Heritage Sites – the three durbar squares I mentioned earlier, Boudhanath Stupa, Swayambunath Temple, Pashupatinath Temple, and Changu Narayan.
Each and every one of these is close to each other and you can literally visit them all in one day. But I wouldn't recommend so, because it's much better to take your time to absorb the history and backstories of the sites.
Some of the sites above offer guided tours, like Pashupatinath Temple, which I highly recommend so that you understand more than just what you see.
The Gurkha Warriors
Do you know that Nepal has never been colonized throughout history? This is largely due to the great Gurkha warriors which have been protecting Nepal for centuries.
Gurkhas, also known as Gorkhas are soldiers native to the Indian subcontinent of Nepalese nationalities, and Nepalese of Indian nationalities. They are closely associated with the iconic khukuri knife, which is now a symbol of courage and bravery.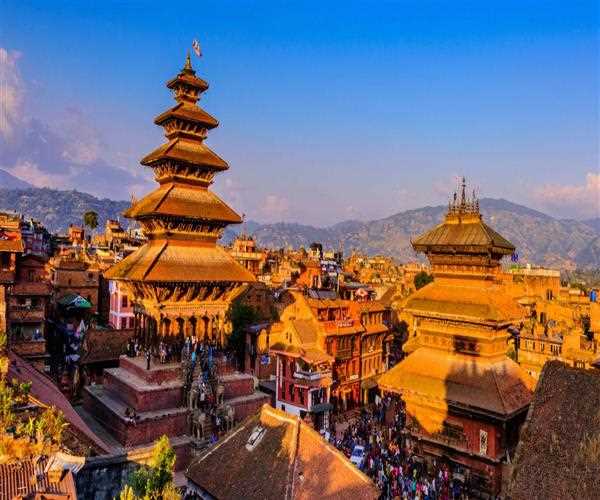 Now, many travellers and tourists purchase khukuri knives as souvenirs. And there are a lot of shops selling them in Thamel, Kathmandu.
The Chaotic Traffic in Kathmandu
Now, this might not be as positive as you might anticipate, but I personally think that the traffic in Kathmandu is one of the aspects that made it unique.
During my 3 months in Nepal, I noticed that one of the biggest differences between Pokhara and Kathmandu is the presence of traffic light. Yep, there is not a single functioning traffic light in Kathmandu.
There are traffic lights are some busier roads, but none of them were functioning and were covered in dust. This may be the cause of the intense traffic jam during peak hours in Kathmandu.
And also, there is no single-direction road in Kathmandu. That's crazy if you think about it since Kathmandu is one of the densest cities in South Asia.
The Harmony of Religions in Nepal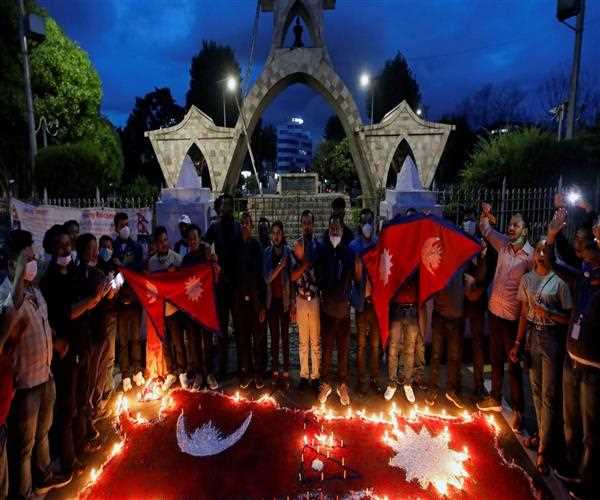 In most of the places in this modern world, you see people fighting each other waving their "religion flag". But in Nepal, you find peace between the religions instead of arguments.
Most of the Nepalese people believe in Hinduism and Buddhism. And some of them are both Hindu and Buddhist, which means they celebrate the festivals of both religions and embraces and beliefs of both religions.
And that's why in Nepal, every festival is such a major celebration and an attraction not to be missed.
The Multi-Ethnicity in Nepal
With more than 120 ethnic groups in 28 million people, Nepal has one of the most diverse ethnicities in the world. And so, there are literally hundreds of dialects being spoken by the people in this small country.
The main communicating language is still Nepali, which is understood throughout the whole country. The linguistic heritage evolved from 3 major language groups, which are Indo-Aryan, Tibeto-Burman languages, and various indigenous language isolates.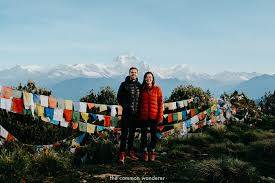 Differentiating the ethnicity in Nepal proved to be impossible for me, but it felt great to see how peaceful and united the people of different ethnicities live in this country.
Wrapping It Up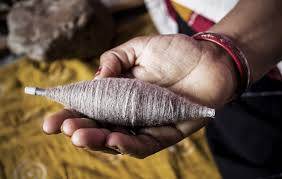 Here you choose today's topic on what's Nepal famous for. I hope you find this article interesting and intriguing, and will somehow inspire you to travel to Nepal soon. Nepal is still one of my most favourite countries to travel in because of the reasons mentioned above and how cheap and easy it is to roam around the country. If you're planning a trip to Asia, trust me, you don't want to miss Nepal out of your itinerary!