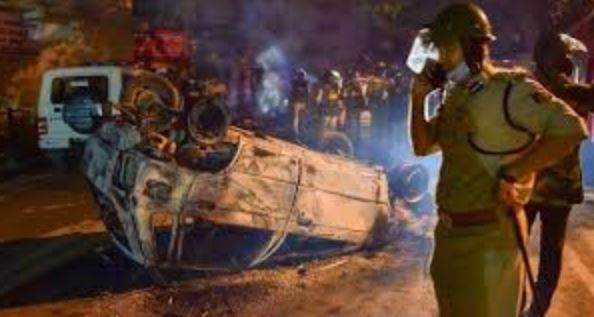 Is Bengaluru violence a pre-planned conspiracy? The answer to this question is Yes ! because recently the Belagavi Institute of Medical Sciences Hospital witnessed an incident of violence in which an ambulance was set on fire and vehicles were damaged which indicates a conspiracy.
The
incident in Bengaluru
should be condemned as it was done by anti-national forces and stern action should be taken against those involved. The state government was justified in taking action against the elements involved. It can also take the help of the center if needed.
On the night of 11 August 2020, violent riots took place in northeast Bangalore, Karnataka, India. A mob of more than 200 Muslim persons set fire to the house of Dalit MLA Akhand Shriwas Murthy of the Indian National Congress. The mob then attacked the DJ Halli police station and set fire to the vehicles parked there.
They were protesting against an alleged derogatory Facebook comment on Prophet Muhammad by a relative of the MLA. At least three to four people died in these riots and about 90 police personnel were injured, 200 vehicles were burnt. The situation was brought under control by using the police force. Curfew was imposed on the border of Banaswadi police station. The next day more than 200 people were arrested.