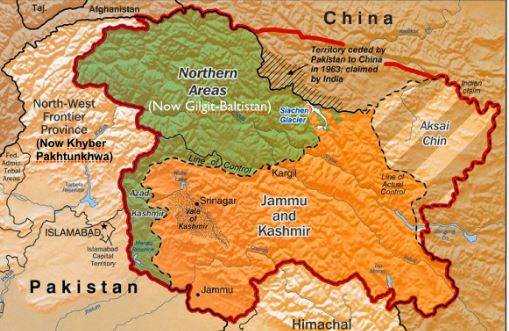 The Government of Pakistan has recently released a new 'political map' of Pakistan, which has been unveiled by Prime Minister Imran Khan himself. On the political map, Indian-administered Kashmir is shown as the territory of Pakistan and it is written that "the solution to this (problem) is to be found in the light of the recommendations of the Security Council of the United Nations".
In this map, Gilgit Baltistan is also clearly shown as part of Pakistan. Another area that has been in dispute over the partition for several decades is Sir Creek. It is a gulf that flows between the Sindh province of Pakistan and the state of Gujarat in India, which falls in the Arabian Sea.
Since the partition, this dispute has been going on about how many boundaries of this Gulf lie within which country. Pakistan says that the Gulf of Sir Creek is situated within its entire range, although India does not accept this claim and this is the reason that from here both countries keep catching the feet of each other's fishermen.
In the new political map of Pakistan, this disputed area ie Sir Creek has been shown as part of Pakistan. Pakistan has also shown its share to former princely states Junagadh and Manavadar on this new map. These regions are now part of the Indian state of Gujarat and their borders do not match with Pakistan.