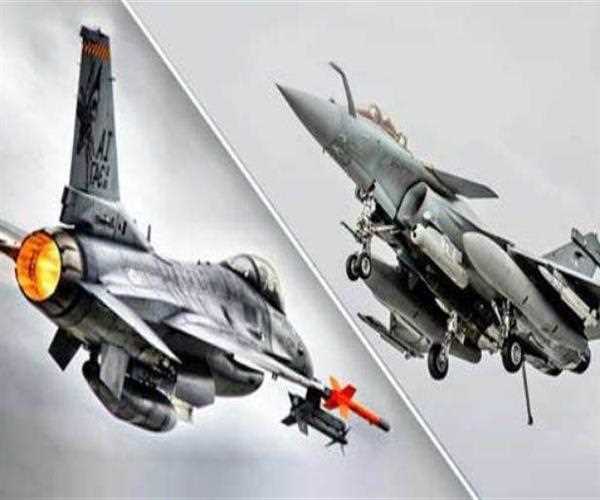 Rafale fighter jet is one the most advanced air war fighter jets. It is manufactured by Dassault Aviation which is a France based warfare weapons manufacturer dealing in the Defense sector. Whereas F-16 (full name General Dynamics F-16 Fighting Falcon) is an aerospace fighter aircraft manufactured by Lockheed Martin and General Dynamics.
Both of these jets have never come face to face with each other except for NATO air war drills. Rafale fighter jet is a double engine fighter jet where F-16 is a single-engine one. Rafale has been in production since 1987 whereas F-16 has been in production since 1976 although not being used by US Air Force anymore but manufactured for exports to outside customers.
Now if we talk in layman sense then Rafale and F-16 have never seen a clash. While Pakistan has already a fleet of F-16 and India has just now added the first squad of Rafale jet fighters. Rafale has better accuracy and stealth capacity whereas F-16 has more power. Rafale is the 4.5 generation fighter jet and F-16 is a bit older, being the 4th generation only. On any given day both will clash just to find out which is better.