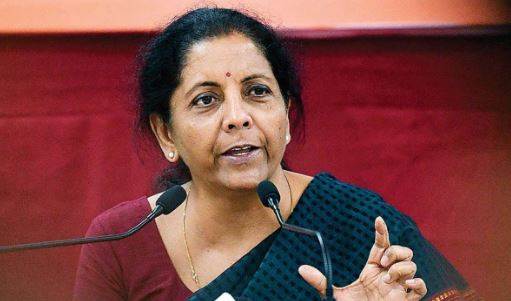 Currently, the Finance Minister of India is Smt Nirmala Sitharaman, who was the Defense Minister of India in the past. The Finance Minister of India is a cabinet minister in the Government of India. His or her job is to prepare the country's general budget and he is the main driver of the country's economy. Nirmala Sitharaman holds the post in the current (formed from 2019) cabinet.
Nirmala Chitaramala was born on August 14, 1959 in Tiruchirappalli, Tamil Nadu. Nirmala Sitharaman completed her Bachelor's (Economics) in 1980 from Sitalakshmi Ramaswamy College, Tiruchirappalli, Tamil Nadu. Nirmala Sitharaman received an M.Phil in the subject of international studies from Jawaharlal Nehru University (Geneva).
Nirmala Sitaraman has also worked with PricewaterhouseCoopers as Senior Manager (Research and Analysis).
She also served for BBC World Service for some time. Nirmala Sitaraman is one of the founders of Pranav School located in Hyderabad. She is the second woman leader of independent India and the first full-time women defense minister to take charge of the Ministry of Defense of India after Mrs. Indira Gandhi.