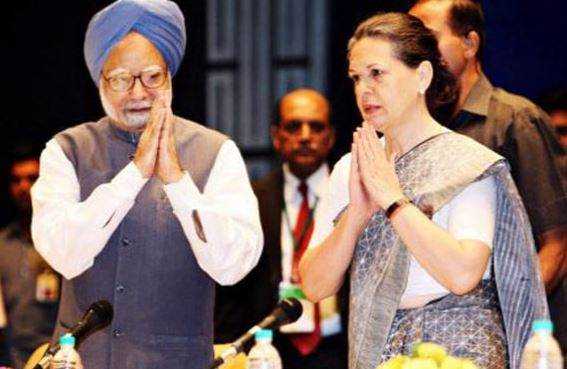 The leadership of the weak leaders, the failure in every front, and the lack of taking quick decisions are now on Congress Party's forehead. The following are some of the biggest failures of Congress Party due to which it has lost place even as the opposition in India. Here we are talking about the biggest failures of the Indian National Congress during the (2004-2014) period.
After the victory in the 2004 election, Congress President Sonia Gandhi gave the post of PM to her loyal technocrat Dr. Manmohan Singh after not winning the Prime Minister himself. Instead of choosing a strong leader, Congress chose a forced leader, that is, so that Sonia would interfere in all important appointments and policies. Prime Minister Dr. Manmohan Singh was considered a thinker and scholar. Manmohan Singh is highly respected for his diligence, intellectual temperament, and courteous behavior, but he was not accepted by any skilled politician. Apart from these, if the Congress were to delegate power to those with political skills other than administrative skills, then the situation would have been different.
Every minister of the Congress government had been accused that their attitude towards the people of the country has been indifferent. Defense Minister AK Antony made a statement in Parliament that embarrassed both the people and the country. On the killing of five Indian soldiers in Poonch, Antony had said that the attackers were wearing Pakistani Army uniforms, while the Defense Ministry had clearly said that the attackers were accompanied by Pak soldiers. There was a lot of uproar over this statement, which accused Pakistan of being guilty. In the Nirbhaya case, UPA chairperson Sonia Gandhi's statements such as 'there should be action no statements on a heinous crime like rape,' had clearly exposed the negligence of Congressmen towards the public.
The bigger the people, the greater the work. The biggest sporting event of independent India took place during the tenure of the Congress government, in which the leaders and officials looted fiercely. It has turned into the biggest scam due to corruption. In the name of Commonwealth Games, loot was raged everywhere. It seems that the festival of loot, not sports, is being celebrated in the country.
Apart from this, many other big deeds of biggies made big names. Be it the 2G scam in which 1 .76 lakh crore rupees were looted in just 45 minutes or the coal scam, in which the faces of political leaders were soaked. All the contracts that were taken during the Congress government, there was a lot of loot and fierce questions were raised.
Considering all these major incidental factors we can understand the biggest failures of Indian National Congress on almost every front.