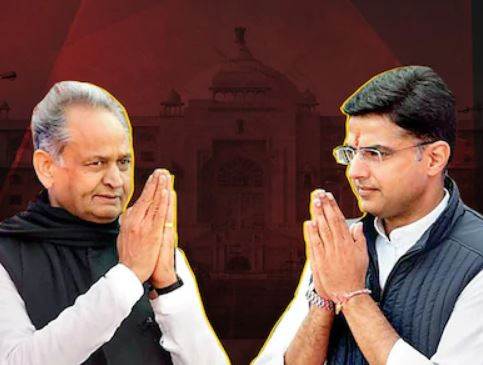 Sachin Pilot vs Ashok Gehlot in Rajasthan Congress started back in July this year. The political crisis was getting deeper in Rajasthan. Chief Minister Ashok Gehlot's difficulties seemed to be increasing with the new claim of Deputy Chief Minister. Sachin Pilot had said that more than 30 Congress and independent MLAs are with him. Because of this, the government is in the minority.

It had been learned from party sources that Pilot will not attend the Congress Legislature Party meeting to be held on Monday morning. Sources close to Pilot said that more than 30 Congress MLAs and some independents are in support of Pilot. In such a situation, the Gehlot government had become a minority.
The crisis for the ruling Congress government in Rajasthan was getting darker. State Deputy Chief Minister Sachin Pilot had arrived in Delhi along with the MLAs after being summoned by the SOG (Special Operations Group) for questioning in the matter of horse-trading. But in August both camps came up to a truce and Congress won the confidence motion in Rajasthan Assembly.