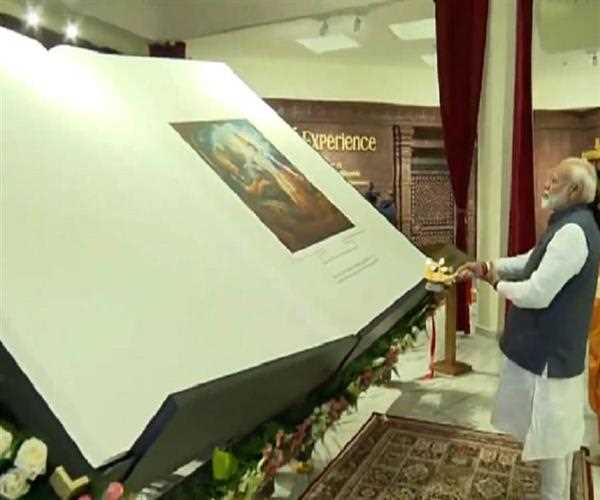 On 26th of February 2019 at the ISKCON Temple and Cultural Centre in East of Kailash in Delhi, Prime Minister Narendra Modi unveiled the 'Astounding Bhagavad-Gita' said to be the largest copy of the sacred text to be printed.
The book, which measures 2.8m x 2m (closed) and weighs 800 kg, is touted to be the largest Bhagavad Gita ever to be printed. The 'Astounding Bhagavad Gita' comprises 670 pages which cover the original 700 Sanskrit verses along with the commentary of Srila Bhaktivedanta Swami Prabhupada, ISKCON's foundry, for a total of one acre of printed matter.
With an artistic touch of eighteen exquisite paintings and an innovative elegant layout, the book was printed in Milan, Italy on YUOPO synthetic paper so as to make it untreatable and waterproof.
READ ALSO :- Let's know the fastest train. Speed, Design, and Name?