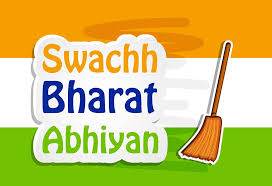 Swachh Bharat Abhiyan programme launched on 2nd October 2014 in order to fulfill Mahatma Gandhi's dream of clean and hygienic India. Swachh Bharat Mission is being implemented by the Ministry of Urban Development and by the Ministry of Drinking Water and Sanitation for urban and rural areas respectively.
Mission Indradhanush launched on 25 December 2014 with an objective to immunize all children as well as pregnant women against seven vaccine preventable diseases namely diptheria, whooping cough, tetanus, polio, tuberculosis, measles and hepatitis B by 2020.
To achieve full immunization in 352 districts which includes 279 mid priority districts, 33 districts from North East states and 40 districts from phase one where huge number of missed out children were detected.
Read More at : answers.mindstick.com