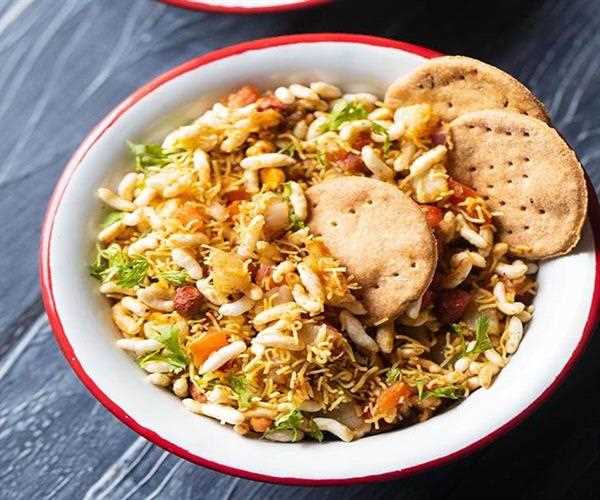 Bhel Puri is a very tasty and wonderful dish. This is the easiest and tastiest breakfast that you can make instantly whenever you want. Everyone likes it very much.
Taste- The taste of Bhel Puri is sour, sweet and spicy. It is this taste that makes everyone a fan of Bhel Puri. There is hardly anyone who does not like the taste of Bhel Puri.
Famous- BHEL is famous everywhere. If there is a small function or birthday party in your house, you can make Bhel Puri for children, they will eat it with great taste and will also demand from you again.
Specialty- The most special feature of Bhel Puri is that it contains a lot of material which is good for our health. It is also the fastest prepared dish.
The taste of bhel puri is very tasty and wonderful. Everyone likes it very much. If you are hungry in the evening and do not feel like making something, then you can easily make Bhel Puri and make everyone happy. All the ingredients for making it are easily mixed. Today we have brought for you an easy method with the help of which you can make wonderful bhel puri. Follow the recipe given below and make delicious bhel puri and please everyone.
Time to make bhel puri
It takes 20 minutes to make bhel puri. It takes 5 minutes to prepare.
for how many people:-4
Preparation Time:- 05 minutes
Cook time:- 15 minutes
Total Time:- 20 minutes
Follow the step for recipe:
Bhel Puri Recipe: Bhel Puri is an instant ready-to-eat snack that you can eat when you feel light-headed. You can make it in just 20 minutes and enjoy its taste. To make it, you only need puffed rice, sev, potato, onion, spices and chutney.
ingredients of bhel puri
2 cups puffed rice
½ cup senv
1 cup onion, finely chopped
1 cup boiled potato pieces
8 puri
1 tbsp green chutney
4 tablespoon date sauce
1 tbsp lemon juice
1 tbsp salt
Coriander leaves for garnishing
For Green Chutney:
green coriander
Garlic
Green chilli
• a little lemon juice
date sauce
Dried dates puree
dry ginger powder
recipe of BHEL Puri:
•

Mix all the ingredients together
serve and garnish by adding green coriander.

• Green Chutney:
Add green coriander, garlic, green chilli and lemon juice and grind it together
.Khajuri Chutney:
cook the dates puree and add dry ginger powder to it.
Key Ingredients
Puffed rice, onion, onion, boiled potato pieces, puri, green chutney, date sauce, lemon juice, salt, coriander leaves, coriander, garlic, green chillies, a little lemon juice, dried dates puree, ginger Dry powder