According to Hindu mythology, Yamuna is a sacred river of India that originates from Yamunotri Glacier at height of 6,387 metres, on the south western slope of Banderpooch peak in the lower Himalayas in state of Uttarakhand. From there it covers distance of 1,376 kilometres and has a drainage system of 366,223 km², 40.2% of the whole Ganga Basin, before blending with Ganga at Sangam Nagri at Prayagraj.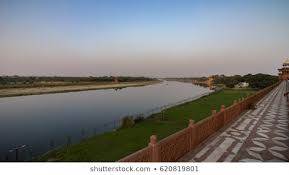 Know about its tributaries
Tons River which is its largest tributary flows through Garhwal region in Uttarakhand and merges with Yamuna near Dehradun. Rivers like Giri, Rishi Ganga, Kunta, Hanuman Ganga, and Bata tributaries meet Yamuna before it descends on to the plains of Doon valley at Dak Pathar near Dehradun.
Further it meets with the Assan river, lies the Assan bridge which also hosts a Bird sanctuary.
Betwa, Sindh, Hindon and Chambal
rivers
constitute as its tributaries.