Celebration of spring or Basant utsav is a beautiful festival of Bengal introduced by Novel laureate Rabindranath Tagore at Vishwabharati Shantiniketan, the University founded by him. It is no different from holi except for the gracefulness involved in Basant. Holi is much boisterous unlike Basant utsav.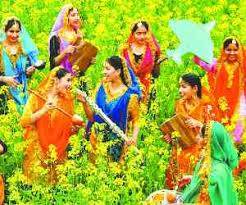 Celebrated in full fervor on the full moon night of Falgun
This utsav welcomes the spring with colours and music and now it's an important culture of Bengal. With an immense zeal and enthusiasm it is celebrated in Shantiniketan.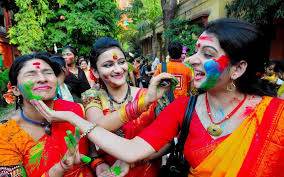 People usually dresses themselves in yellow (Basant) colour and welcomes spring season with all the elegance. People also chants songs, hymns and
enjoy
the music by applying the colours on each other's face in a dignified manner.