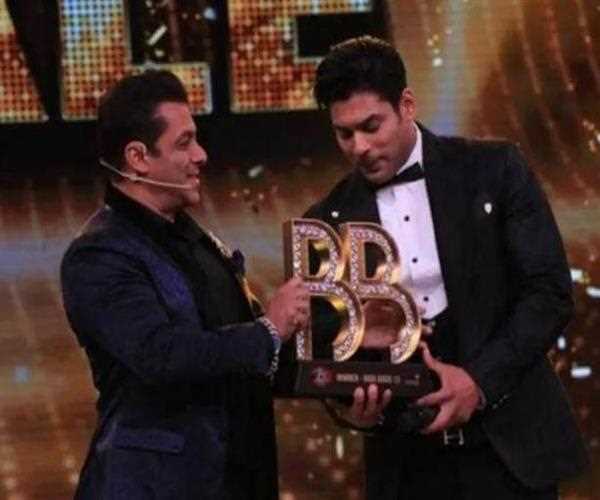 16 February 2020: Bigg Boss 13 season was special in many ways. This time the season was longer than the previous season. The competition to win the trophy among the contestants was seen from day one. Everyone put their full emphasis on their side. This result has also come after a long wait. Siddharth Shukla has become the winner of the show Bigg Boss 140 days.
Siddharth Shukla defeated Asim Riaz. Kashmir model Asim Riaz was second on the show. The top contestants of the show Rashmi Desai, Shahnaz Gill, Paras Chhabra and Aarti Singh managed to make it to the top. This time the show was awesome. The show remained in the top 1 in TRP for several weeks. The competition between Siddharth Shukla and Asim Riaz was seen on social media a few days before Finale and fans were divided into two groups.
This 13th season of Bigg Boss, which lasted for 20 weeks, saw a lot of ups and downs. Contestants lost their temper several times. The talk also led to fighting and fighting. Many contestants were seen shattering in the middle and even tried to get out of Bigg Boss house. Many contestants tried to keep themselves cool and continued to play with patience.
At the beginning of the finale, some clips of Contestant's parents were shown. During this time, the parents were desperate to meet their children and gave the best wishes. After this Sunil Grover was seen entertaining everyone. Sometimes in Shahrukh Khan's getup, sometimes in former Prime Minister Manmohan Singh's getup, sometimes he was seen laughing at people by becoming Amitabh Bachchan.