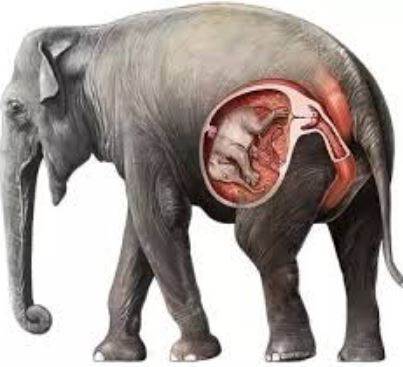 According to Medical Science Gestation is the period of development when a fetus or fetus is carried inside stray animals. It is specific to mammals, but also to some non-mammals. During pregnancy mammals may have one or more gestures at the same time,
Elephants have the longest gestation of all mammals. The pregnancy of these benign veterans lasts more than one and a half years.

The average gestation period of an elephant is about 640 to 660 days or about 95 weeks. By comparison, human pregnancy lasts an average of 280 days or 40 weeks. Female elephants live for 60 to 70 years but have only four offspring in a lifetime.
Although elephants usually raise only one child at a time, one to two percent of elephants is born. When an elephant gives birth, the other elephants of the herd form a protective circle around the mother during childbirth.