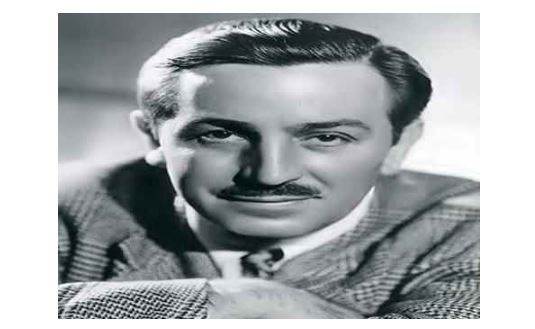 Walt Disney was a famous American producer-director, cartoonist, voice artist, script writer and entrepreneur. He was the co-founder of Disney Productions, now known as the Walt Disney Company.
He was an eminent personality of the media and entertainment industry in the 20th century. He introduced cartoon characters such as Mickey Mouse and Donald Duck to the world. The world famous amusement park 'Disneyland' established by him is still a center of attraction for people from all over the world. He is a recipient of the Doctor of Cine Arts, the Oscar Award and the Medal of Freedom, America's highest civilian award.
The life of Walt Disney, which made the world famous amusement park 'Disneyland Park', was full of ups and downs. His childhood was spent under the shadow of father's fear. They continued to enhance their art by hiding it, due to which they could achieve a different place in the world. He failed many times, many times he faced the deception of his partners and friends, his nervous break-down. But despite the failures and troubles in life, he kept working hard and achieved the point that today he is an inspiration for the world.
Despite his busy school and paper distribution work, his interest in drawing and painting did not deteriorate. In Kansas City, he met Walter Pfeiffer, who belonged to a theater family. In his company, Disney was introduced to the world of motion picture. He then spent more time at home with Pfeiffer in Kansas City art classes. Even after being busy, he continued to refine his art. His art was the light of joy in his sorrowful life.
After living in Kansas City for 7 years, in 1914, Disney's father became a shareholder of Chicago's O-Gel Jelly Factory and moved back to Chicago, where Disney enrolled at McNally High School and the 'Chicago Academy of Fine Arts' (Chicago At the Academy of Fine Arts) he started learning drawing and painting in night classes.