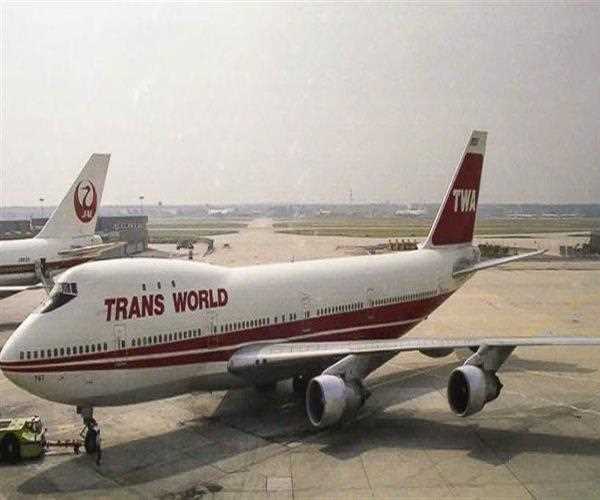 Trans World Airlines (TWA) was a significant American air carrier that worked from 1930 until 2001. It was framed as Transcontinental and Western Air to work a course from New York City to Los Angeles through St. Louis, Kansas City, and different stops, with Ford Trimotors. With American, United, and Eastern, it was one of the "Enormous Four" homegrown carriers in the United States framed by the Spoils Conference of 1930.
Howard Hughes obtained control of TWA in 1939, and after World War II drove the extension of the aircraft to serve Europe, the Middle East, and Asia, making TWA a second informal banner transporter of the United States after Pan Am.
Hughes surrendered control during the 1960s, and the new administration of TWA procured Hilton International and Century 21 trying to differentiate the organization's business.
As the Airline Deregulation Act of 1978 prompted a flood of aircraft disappointments, new companies, and takeovers in the United States, TWA was spun off from its holding organization in 1984. Carl Icahn gained control of TWA and took the organization private in a utilized buyout in 1988. TWA got burdened with obligation, sold its London courses, went through Chapter 11 rebuilding in 1992 and 1995, and was additionally worried by the blast of TWA Flight 800 out of 1996.
TWA was settled at once in Kansas City, Missouri, and wanted to make Kansas City International Airport its principle homegrown and global center, yet surrendered this arrangement in the 1970s. The carrier later built up its biggest center point at St. Louis Lambert International Airport. Its fundamental overseas center point was the TWA Flight Center at John F. Kennedy International Airport in New York City, a compositional symbol planned by Eero Saarinen, and finished in 1962.
In January 2001, TWA petitioned for a third and last liquidation and was gained by American Airlines. Americans laid off numerous previous TWA representatives in the wake of the September 11, 2001 assaults. TWA kept on existing as a LLC under American Airlines until 1 July 2003. American Airlines cut back the St. Louis center soon thereafter.