Sangai festival is celebrated in Manipur. Ten days long festival takes place from 21st to 20th of November. This celebration displays the phenomenality of the North Eastern State. In this festival people pay homage to the shy and gentle Brow-Antlered Deer which are known as Sanagi Deer, found only in the Keibul Lamjao National Park in Loktak lake. This festival helps in promoting Manipur as splendid destination.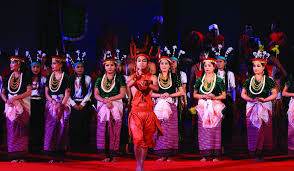 Know about its history
Initially it was celebrated by the name of tourism festival. Since 2010 it was renamed as Sangai festival. It is the celebration of geography, history, wildlife, heritage and culture.
The main purpose of celebrating this
festival
is to focus on the tourism potential of Manipur. Here, you can witness the best of arts and culture, handlooms, handcrafts, sports, cuisines, music and also beauty of its land.