Stan Lee is a Comic Book writer. He co-launched the books of Super heroes like Spider Man, Fantastic Four, Doctor Strange and the X-Men for Marvel Comics.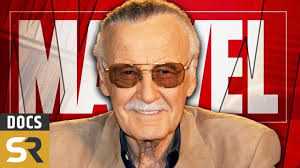 Stan Lee was born on December 28, 1922, in the New York City. Stan Lee used to work for the company for which eventually it became a Marvel Comics. Along with an artist Jack Kirby, Lee launched the team of superheroes like the Fantastic Four in 1961, and in no time he was also became responsible for creating the popular cartoon characters like Spider-Man, the X-Men, the Hulk and Thor. However, Stan Lee later worked for a number of comics which were under related to business and multimedia ventures.
The superhero creation by Lee has helped him to inspire him and have since formed the foundation of Marvel's record-breaking cinematic universe. The most recent release, Avengers: Endgame, broke box office world records and became the fastest film ever to break the $1 billion barrier, doing so in just five days.
However, the bad phase came in his life when the previous manager of comic book co-creator Stan Lee was charged with elder abuse against the late writer. But the case came out as false and the ex-manager Keya Morgan is facing five counts of abuse against Lee due to false imprisonment, fraud and forgery cases caused against her and all stemming from an incident last summer. Unfortunately, the Marvel superhero visionary writer and creator died at the age of 95 years.
However, his life has some amazing facts which not everyone knows.
1. His wife was his barber as well, due to which he never had been to the barber shop at his whole adult life.
2. During his young age, he used to write Obituaries (fantastic life of fictional characters).
3. He was also the writer of training films for the army with Dr. Seuss.
4. His favourite Marvel Film Cameo was based on the appearance in the movie Fantastic Four: Rise of the Silver Surfer (2007) was inspired by the story of Reed and Sue Richards' wedding.