The Adam-Onis Treaty
The Adam-onis treaty was an agreement made to cede the state of Florida by the united stated to the Spanish government. After several years of negotiation, the US secretary of state, John Quincy Adams, finally agreed to sign the Florida purchase treaty. Hence, Florida was officially bought by the united states from the Spanish government on 22nd February 1819. The treaty was also known as the transcontinental and the treaty de cession.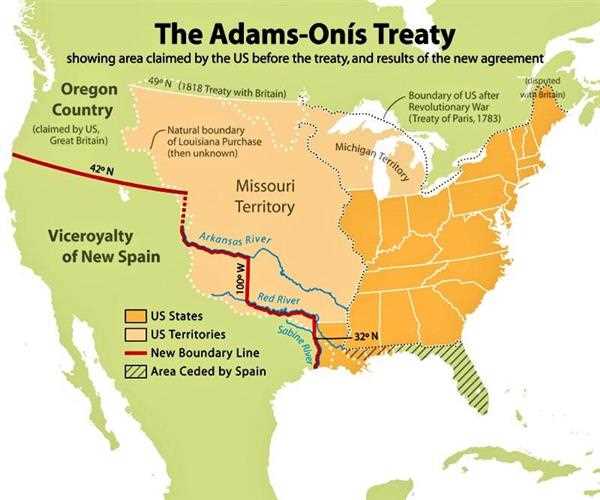 Read also: florida-was-bought-by-u-s-a-from-which-country?
Key Provisions of the Treaty:
1. All territories in the west and east regions of Florida were ceded to the united states, establishing a transcontinental boundary to the west of the Mississippi River. This allowed the US to have direct access to the pacific ocean.
2. The Oregon territory was asserted by both Great Britain and the United States.
3. The united states should relinquish claims to the city of Texas. This was mentioned in article 3 of the treaty.
4. The United States should withhold recognition from any Spanish-American provinces that might take part in the revolt. This provision, however, was canceled in the final draft.
5. The united states should cancel up to 5 million dollars in claims against the Spanish inhabitants in Florida.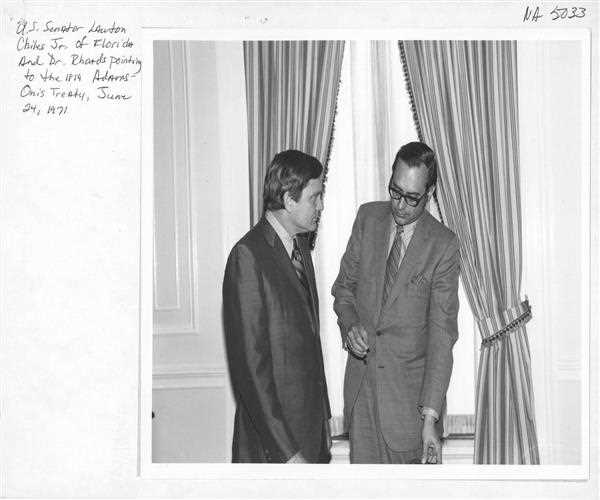 The united states approved the original version of the treaty on 22nd February 1821. Mexico inherited Texas from Spain.
Impacts of the Adam-onis treaty:
1. The west and east Floridan regions were officially occupied and owned by the United States, which provided it with direct access to the pacific ocean.
2. Spain gave up all claims to the Oregon Territory.

3. The United States agreed to pay $5 million in damages for the uprisings in 1810.
4. Spain received official recognition as the sovereign of Texas.