"P. Susheela"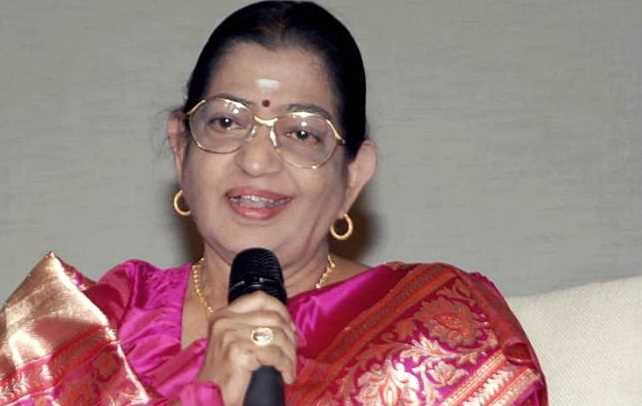 P. Susheela registered her name in the Guinness Book of World record for singing the highest number of songs in different Indian languages. Born on 13 November 1935 P. Susheela is on among the globally known personality and one of the finest playback singer of India.
"Pulapaka Susheela Mohan has supposedly recorded up to 17,695 solo, two-part harmony and theme supported tunes in more than six Indian dialects since 1960.

Till now she has covered songs in Tamil, Telugu, Malayalam, Kannada, Hindi and other Indian dialects. Addressing journalists here, she said it was "a major respect having sung so a large number of melodies" and reviewed how her introduction started in Tamil film "Petra Thai" in 1952 (a two-part harmony 'Etharkku Azhaithai' with A M Raja) and how filmmaker AV Meyappa Chettiar upheld her by recognizing her ability amid her initial years.
Renowned as a queen of melody Enthan vullam tulli vilyaduvathum yeno," "unnai kan thedutey" "brindavanamum nandakumaranum yavarukkum" are her mostly praised songs.
"All the best"