A parking meter is a device that collects money in exchange for the privilege of parking a car in a specific location for a set period of time. Municipalities can use parking meters to enforce their integrated on-street parking policy, which is usually linked to their traffic and mobility management policies, but they can also be used to generate money.
Roger W. Babson filed a U.S.patent application for a parking meter on August 30, 1928. The meter was designed to run on the parking vehicle's battery and required a connection from the vehicle to the meter.
The Black Maria, designed by Holger George Thuesen and Gerald A. Hale in 1935, was the first operational parking meter. Thuesen and Hale were engineering teachers at Oklahoma State University when they started to work on the parking meter in 1933 at the suggestion of Carl C. Magee, an Oklahoma City attorney and newspaper publisher.

On July 16, 1935, the world's first parking meter was established in Oklahoma City. On May 24, 1938, Magee got a patent for the invention.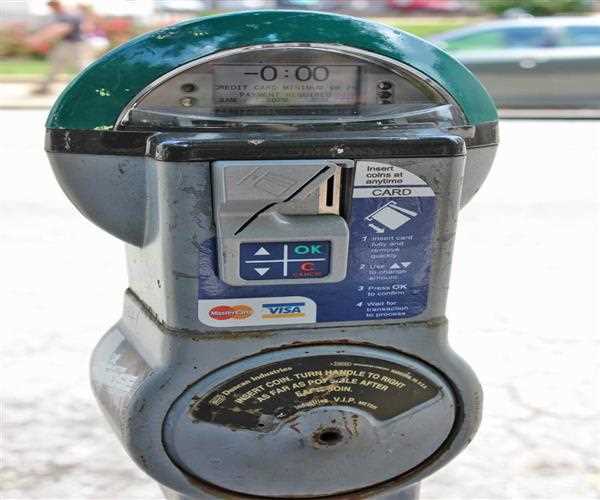 M.H. Rhodes Inc. of Hartford, Connecticut, began manufacturing parking meters for Mark-Time Parking Meter Company of Miami in 1936, where the first Rhodes meters were erected. These were different from Magee's meters in that they just required the driver's action of twisting a handle to keep the spring-wound, but Magee's meters required a serviceman to wind the spring on a regular basis.
A digital versionwas created in the mid-1980s, which replaced mechanical pieces with electronic components such as boards, keyboards, and displays. Because an EEPROM chip may be modified more easily than similar mechanical components, the meter gained additional versatility.

Millions of parking meter units had been sold around the world by the beginning of the 1990s, but the market was already seeking new solutions, such as collective pay and display devices and new means of payment that developed alongside electronic money and communication technologies.