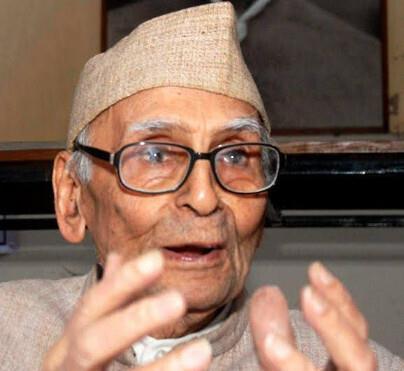 Shambhu Dutt Sharma was an Indian freedom fighter who played a significant role in the Indian independence movement. Born in 1901 in the state of Uttar Pradesh, Sharma was deeply inspired by the teachings of Mahatma Gandhi and dedicated his life to the cause of India's freedom from British colonial rule.
Sharma participated in several non-violent movements against the British rule, including the Civil Disobedience Movement, the Quit India Movement, and the Salt Satyagraha. He was a close associate of Mahatma Gandhi and served as his personal secretary during the latter's visit to Delhi in 1947.
One of the major contributions of Shambhu Dutt Sharma to the Indian independence movement was his role in organizing the Quit India Movement. The movement, which began in August 1942, was a call by Mahatma Gandhi to the British to leave India. It was marked by mass protests, demonstrations, and acts of civil disobedience across the country. Shambhu Dutt Sharma played a crucial role in organizing the movement in the state of Uttar Pradesh and was actively involved in mobilizing the people.
Sharma was arrested several times by the British authorities for his participation in the freedom struggle. He was imprisoned for several years in the notorious jails of India, including the Lahore Fort and the Red Fort in Delhi. Despite the harsh conditions of imprisonment, he remained committed to the cause of Indian independence and continued to work towards it.
After India gained independence in 1947, Shambhu Dutt Sharma continued to serve the country in various capacities. He was elected to the Uttar Pradesh Legislative Assembly in 1952 and served as a Minister in the state government. He also served as a Member of Parliament from 1957 to 1962 and was appointed as India's Ambassador to Nepal in 1966.
Shambhu Dutt Sharma was known for his dedication to the cause of Indian independence and his commitment to non-violence. He worked tirelessly for the welfare of the people and was a source of inspiration for generations of Indians. He remained active in public life till his last breath and passed away in 1976.