On November 26th, 2008, Ten highly motivated and trained terrorists on a fishing boat escaped through coastal security cordons on India's western seacoast, equipped with rifles, grenades, and improvised explosive devices. They take a rubber boat and disembark in Mumbai's Machhimar Nagar. India's 'Maximum City' is brought to its knees during the following three torturous days as the fidayeen wreak tremendous destruction at pre-selected monuments, keeping India's economic hub hostage.
The so-called 26/11 assaults are largely recognized as the world's first hybrid terrorist strike. The assailants accomplished what Al Qaeda did with the high-profile mass-casualty attack on September 11, 2001, with this extended siege.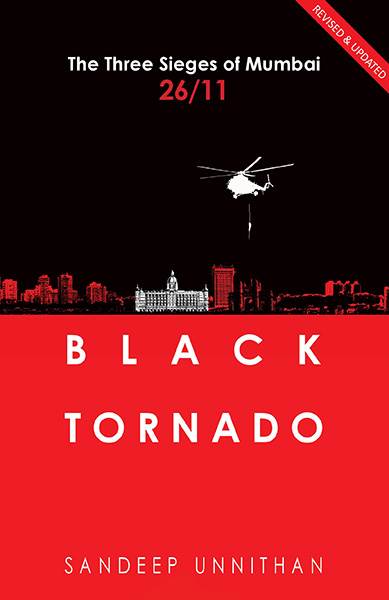 The reaction to this incident was the first time that the three branches of the Indian armed forces joined forces to combat terrorism. The strikes put the National Security Guard, India's top counter-terrorist force, to the test; the navy despatched its marine commandos in the early hours of the attack; The NSG was flown into the city and dumped over Nariman House by the air force.
The tale of these soldiers summoned into action in the desperate hours following the country's most shocking terrorist assault is told in Black Tornado, as the operation was dubbed by the NSG. Sandeep Unnithan gives a detailed overview of the terrorist attack and how India's security forces foiled the siege of Mumbai.
Sandeep Unnithan is the author of the book, which was published by HarperCollins on November 23, 2014.