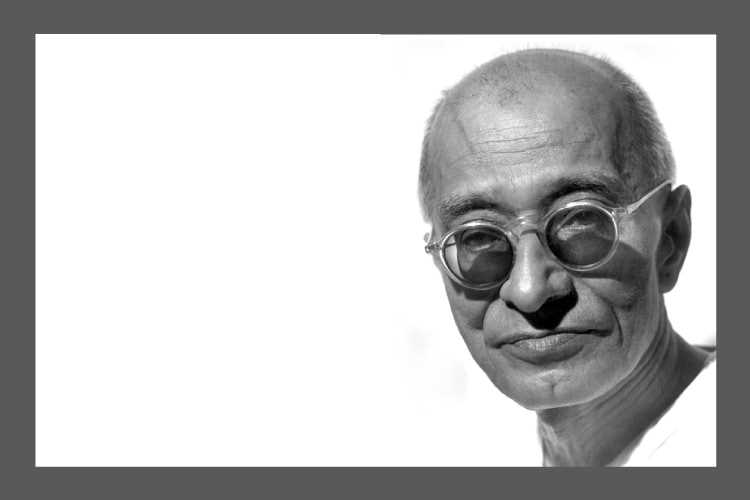 Later to Sardar Vallabhai Patel, C Rajagopalachari was the Second Home Minister of India.
About:
Chakravarti Rajagopalachari (10 December 1878 – 25 December 1972) casually called Rajaji or C.R., was an Indian government official, freedom dissident, legal counselor, essayist, and statesman. Rajagopalachari was the last Governor-General of India, as India soon turned into a Republic in 1950. Besides, he was the First Indian Governor General of the nation, before him, the posts were held by British nationals. Along with that, he filled in as a pioneer of the Premier of the Madras Presidency, Indian National Congress, Governor of West Bengal, Chief Minister of Madras state and Minister for Home Affairs of the Indian Union. Rajagopalachari established the Swatantra Party and was one of the primary beneficiaries of India's most elevated non-military personnel grant, the Bharat Ratna. He fervently restricted the utilization of atomic weapons and was a defender of world peace and demobilization. Amid his lifetime, he likewise obtained the moniker 'Mango of Krishnagiri'.
Rajagopalachari was conceived in the town of Thorapalli in the Krishnagiri locale of the Madras Presidency (now the Krishnagiri region of Tamil Nadu) and instructed at Central College, Bangalore, and Presidency College, Madras. In 1900 he began a lawful practice that in time ended up prosperous. On entering governmental issues, he turned into a part and later President of the Salem district. He joined the Indian National Congress and took part in the tumults against the Rowlatt Act, joining the Non-Cooperation development, the Vaikom Satyagraha, and the Civil Disobedience development. In 1930, Rajagopalachari gambled detainment when he drove the Vedaranyam Salt Satyagraha in light of the Dandi March. In 1937, Rajagopalachari was chosen Premier of the Madras Presidency and served until 1940, when he surrendered because of Britain's revelation of war on Germany. He later pushed co-activity over Britain's war exertion and restricted the Quit India Movement. He supported converses with both Muhammad Ali Jinnah and the Muslim League and proposed what later came to be known as the C. R. recipe. In the year of 1946, he was designated Minister of Industry, Supply, Education, and Finance in the Interim Government of India and after that as the Governor of West Bengal from 1947 to 1948, Governor-General of India from 1948 to 1950, Union Home Minister from 1951 to 1952 and as Chief Minister of Madras state from 1952 to 1954. In 1959, he surrendered from the Indian National Congress and established the Swatantra Party, which battled against the Congress in 1962, 1967 and 1971 races. Rajagopalachari was instrumental in setting up a unified Anti-Congress front in Madras state under C. N. Annadurai, which cleared the 1967 races. He kicked the bucket on Christmas Day in 1972 at age 94.
He was a proficient author who made enduring commitments to Indian English writing and is additionally credited with an arrangement of the tune Kurai Onrum Illai set to Carnatic music. He spearheaded balance and sanctuary passage developments in India and pushed Dalit upliftment. He has been reprimanded for presenting the necessary investigation of Hindi and the dubious Madras Scheme of Elementary Education in Madras State. Commentators have frequently ascribed his pre-prominence in governmental issues to his remaining as a most loved of both Mahatma Gandhi and Jawaharlal Nehru. Rajagopalachari was depicted by Gandhi as the "manager of my soul".
Cheers!