BHARAT RATAN AWARD WINNERS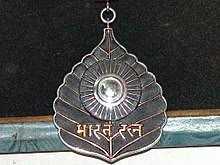 The Bharat Ratan which was instituted in 1954 by the government of India is the countries highest and most precious civilian award and rank 7 then in the order of precedence.The award is given"in recognition of exceptional service performance the highest order".It is a merit based on and is presented to the winners without any distinction of position race sex or occupation. Prior to 2011, award was only given for achievements in the field of science, arts, literature and public services. Every year, a maximum of three awards are presented.The Bharat Ratna award are given by the president of India.However, the recommendation are made by the Prime Minister.Over the years many personalities in the field of politics, business ,Sports, music have received the Bharat Ratna awards.

Bharat Ratna award given by the first president of India Babu Rajendra Prasad along with the following 3 Padma award:
• PADMA VIBHUSAM
• PADMA BHUSAN
• PADAM SHRI
Now, I would like to present the list of 7 Prime Ministers who has been awarded by the Bharat Ratan awards winners
1 LAL BHADUR SHASTRI
Lal Bahadur Shastri second prime minister of independent India. He took oath after the sudden demise of Jawaharlal Nehru, the first Prime Minister. Relatively new to high office , he led the country successfully through indo-Pakistan war in 1965. He popularize the slogan"Jai Jawan Jai Kisan" recognizing the need for self sustenance and self Reliance as the pillars to build a strong Nation.he was an awarded the Bharat ratan,India's civilian award in 1966. he was a man of exceptional will power that was belied by his small stature and soft spoken manner. He was to be remembered by his work rather than well rehearsed speeches proclaiming lofty promises

2 GULZARILAL NANDA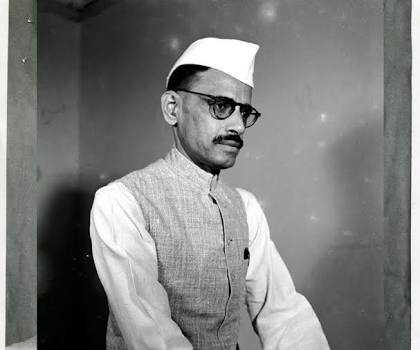 He wasn't Indian politician an economist who specialized in labor issues. He was the prime minister of India for two short period for thirteen days, the first time after the death of prime minister Jawaharlal Nehru in 1964 and in second time after the death of Lal BahadurShastriin 1966. Both his terms ended after the ruling Indian national congress's parliamentary party elected a new prime minister. He was awarded the BHARAT RATNA, India's highest civilian award in 1997. Nanda died on 15 January 1988 at the age of 99. Nanda was the world's oldest living former head of state.

3 PANDIT JAWAHARLAL NEHRU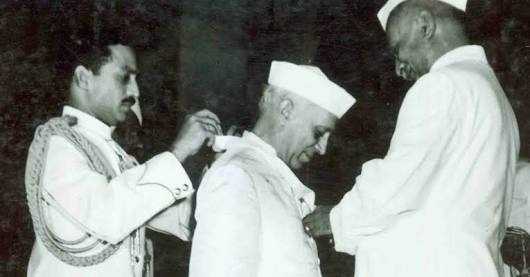 On July 15th 1955 Pandit Jawaharlal Nehru India's first Prime Minister was awarded the Bharat Ratan India's highest civilian honor by the president Rajendra Prasad.

Pandit Nehru is remembered not only is India's first Prime Minister but also as India's most charismatic leader who was greatly admired not only in India but across the globe. for his idealism and statesmanship. Nehru is believed to have given Indian an image of themselves which no other leader had succeed in doing. Nehru invested lot of his energy into emancipation of children and the youth. who he believed to be the future of the country. Jawaharlal Nehru played a great role in moulding the policy and ideology of the Congress Party and till today remains a popular writer of the party.
4 INDIRA GANDHI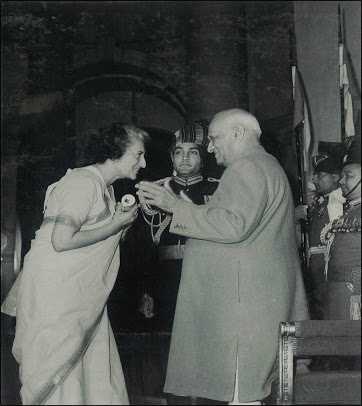 After leading India to victory against Pakistan in the Bangladesh liberation war in 1971, Prime Minister Mrs Indira Gandhi recommended, the President VV Giri awarded Mrs Indira Gandhi India's highest civilian award.She was an Indian politician and States women and Central figure of Indian National Congress.She was the first and today the only female Prime Minister of India. As Prime Minister Indira Gandhi was known for her political ruthlessness an unprecedented concentration of power.She went to war with Pakistan in support of the Independence movement and war of independence in East Pakistan which resulted in an Indian victory and the creation of Bangladesh as well as increasing India's influence to the point where it became the regional hegemon of south Asia.
The first 11 years of Indira's position as prime minister saw her evolving from the perception of Congress party leader as their puppet to a strong leader with iron resolve to split the party for her policy position, how to go to war with Pakistan to liberate Bangladesh.At the end of this term in 1977 she was such a dominating figure in Indian politics that Congress party president had coined the phrase " India is Indira and Indira is India".
5 RAJIV GANDHI
In 1991 the Indian government posthumously awarded Rajiv Gandhi the Bharat Ratan the country's highest civilian award IN 1991. At the Indian leadership conclave in 2009 The Revolt leader of modern India award who was conferred posthumously on Gandhi. He was in Indian politician who served address is Prime Minister of India from 1984 to 1989.He took office after the 1984 assassination of his mother, prime minister Indira Gandhi.He become the youngest Indian Prime Minister at the age of 40. Indian politics got the youngest ever prime minister in Rajiv Gandhi. This phenomenon attract attention the whole world, after his swearing in as prime minister Gandhi, appointed his 40 member cabinet, he said he would monitor their performance and welfare Minister who do not come to the mark.

6 MORAJI DESAI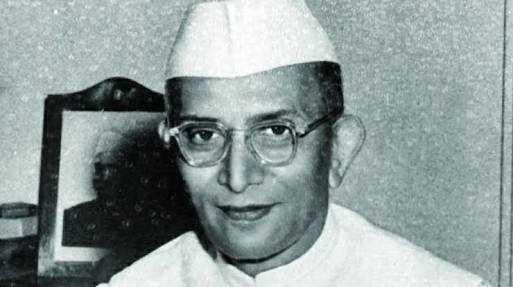 Morarji Desai was a notable Indian Independence activities and the fifth Prime Minister of India from 1977 to 1779.
He had many important post in the Government of India such as chief minister of Bombay state, Home Minister, Finance Minister and Deputy Prime Minister of India. Desai was the only Indian national to be conferred with Pakistan's highest civilian award, Nishan e Pakistan which was conferred on him by president Ghulam Ishaq Khan in 1990.In 1991 he was awarded Bharat Ratan highest civilian award of India along with Sardar Vallabhbhai Patel and Rajiv Gandhi. He worked to improve relation with neighbor and Ark rival Pakistan and restored normal relation with China for the first time since the 1962 war. He communicated with zia ul haq and established friendly relation.

Diplomatic relation were also re-established with China is government funded many amendment made to the constitution during emergency and made it difficult for any future government to impose a national emergency.
AT LAST BUT NOT THE LEAST
7 ATAL BIHARI VAJPAYEE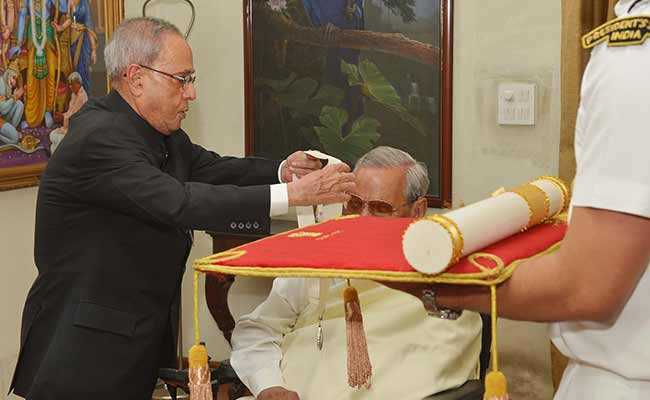 He became the first non Congress Prime Minister to serve full 5 year term from 1998 to 2004 and earn recognition for his ability to hold together a complex coalition. Among his boldest initiatives where's the historic bus journey to Lahore in 1999, when he signed the landmark Lahore declaration with Prime Minister Nawaz Sharif, with both sides pledging to push for peace and security. At 3 time Prime minister, Mr Vajpayee is considered the gold standard of leadership in the BJP. To his admirers , he was a great consensus builder for critics, his political image was a mukhota or a mask, which concealed his tacit sanction to the excesses of the Hindu right.

His extraordinary thrust to bridge peace with Pakistan came with the Agra summit in 2001, to which the invited President PervezMusharraf despite the Kargil war that had been fought two years earlier.He was awarded the country's highest civilian honor, THE BHARAT RATAN AWARD in 2015.
HOPE THIS IS INFORMATIVE.