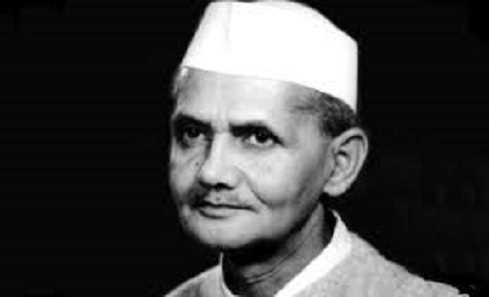 Lal Bahadur Shastri (2nd October 1904 – 11th January 1966) was the first to be awarded Bharat Ratna posthumously in the year 1966. He was the second Prime Minister of India.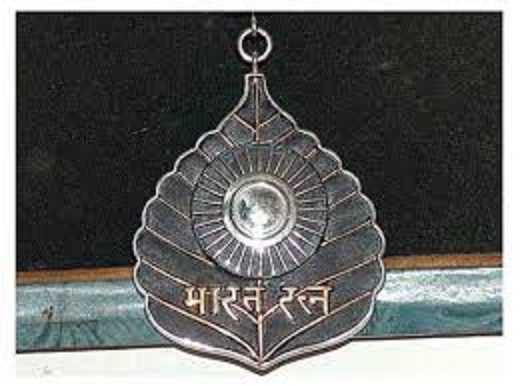 Bharat Ratna is the highest civilian award of the Republic of India. The award is presented for exceptional service of the highest order without distinction of religion, gender or occupation. The award was established in the year 1954 and is given by the President of India. The Prime minister of India recommends to the President with a maximum of three nominations per year. The recipient of the award receives a certificate signed by the President along with a peepal leaf shaped medallion. The peepal leaf medallion is inscribed with an image of Sun along with the words Bharat Ratna written in Devanagari script.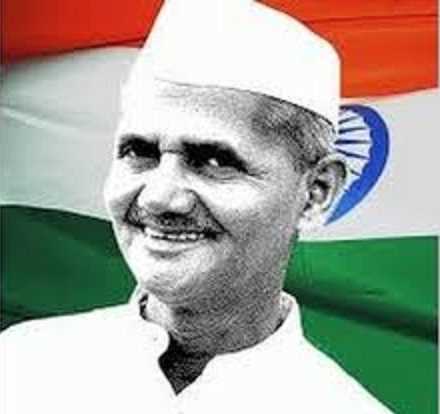 Lal Bahadur Shastri became the Prime Minister of India in 1964 after the demise of the then Prime Minister Jawahar Lal Nehru. Nehru died in office on 27th may 1964 and Lal Bahadur Shastri was sworn in as the second Prime Minister of the country on 9th June 1964. Shastri was the Prime Minister of the country from 9th June 1964 – 11th January 1966.
Apart from being the Prime Minister, Lal Bahadur Shastri also shared the portfolio of the External AffairsMinistry from 9th June 1964 – 18 July 1964. He was the Minister of Home Affairs from 4th April 1961 – 29 August 1963 and the Minister of Railways from 1951-1956. He held both these government post under Prime Minister Jawahar Lal Nehru.

Shastri belonged to the Indian National Congress party. He was a loyal follower of Mahatma Gandhi and joined the Indian Freedom Struggle in 1920.
After becoming the Prime Minister of India Lal Bahadur Shastri led the country in the India Pakistan war of 1965 giving the slogan 'Jai Jawan Jai Kisan' ('Hail the Soldier, Hail the Farmer'). This slogan became immensely popular during the war and is still remembered today. The Indo-Pak war ended with the Tashkent Agreement on 10th January 1966 and Shastri passed away the following day following a heart attack. However, it is still suspected that it was a planned murder by the CIA.