MATUNGA RAILWAY STATION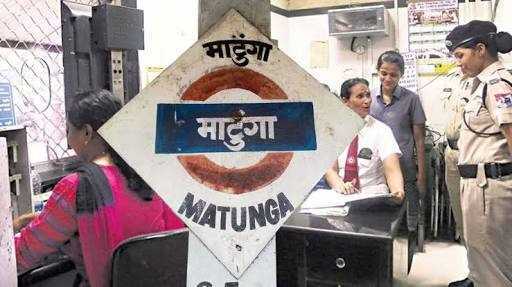 I am extremely happy to inform that six months after the CR appointed on all women staff at MATUNGA IN MUMBAI, this station has figured in the LIMCA BOOKS OF RECORDS 2018. The credit for this goes to CR GENERAL MANAGER DK SHARMA who started this for empowering women.

The station is being manned exclusively by women staffers in JULY 2017. A fist on the Indian railway station, A staff of 41 women staffers at the station include personnel from the RPF, commercial and operating department. These staffers work under the supervision of station manager of MUMTA KULKARNI.
The Matunga suburban station on the CENTRAL RAILWAY, The achievements comes six months after MATUNGA become the first railway station in the country to run by an all women staffs.
The staff has been handling all operation of the round the clock for the last six months and the result are positive and encouraging. The idea is to create an environment where women are encouraged to take decision about their own personal and professional well being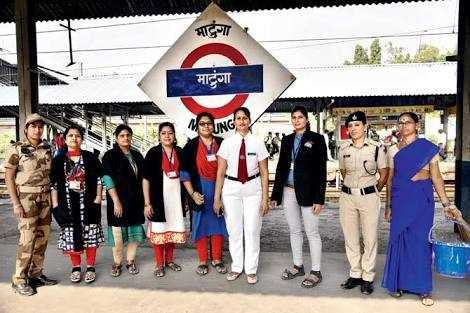 .
Women posted across all departments, like 17 ladies for operation and commercial, six railway protection force, eight for ticket checking two announcers and two conservancy staffers and five points person totaling 41.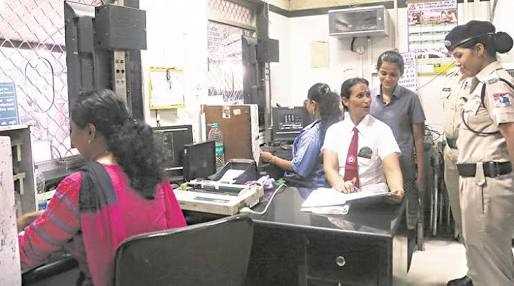 Women TTE AN TC'S in the Indian Railway the Matunga staff don't only deal with female passenger they now confidently ask the mail passenger for the ticket this move also help with the safety factor the staff feel safe to know that there are number of women RPF and police outpost near the station so working at odd hour's is not a problem.

We in Central Railway are convinced that there is no tool development more effective than empowering our women and the ladies special station
HOPE THIS INFORMATIVE