The development of scientific temper, humanism, and spirit of inquiry and reform is found in the Fundamental duties which lie in article 51 of the Indian Constitution.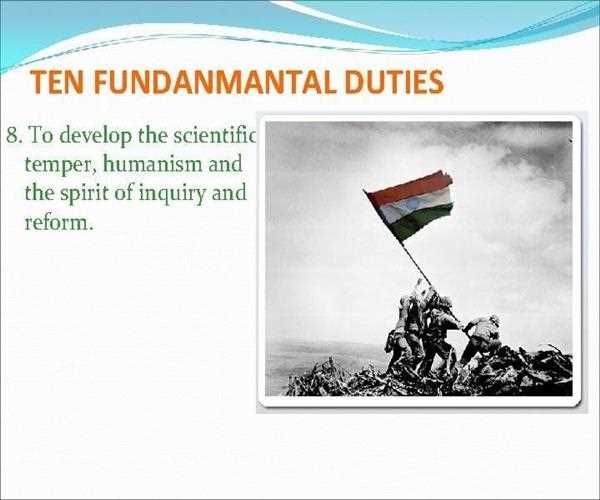 Introduction
In our constitution, the
Directive Principles of State Policy
has been defined under the section which starts from 51. And article 51 has the provision which discusses the improvement of humanism and the social culture of humans.
The 8th fundamental Duty talks about the development of scientific temper and Humanism and also talks about the spirit of inquiry and reform.
History of Fundamental Duties
Before 1976, there were not any fundamental duties and everything was going on its way. But after the 42nd amendment was 1976 during the ruling of Indira Gandhi. And the 10 fundamental Duties were added upon the recommendation of the Swarna Singh Committee. And this was constituted by the government in the earlier year.
One more duty was added on the 86th amendment in 2002. Under this duty, it bounds the guardian of the family to provide education for children of age between 6 to 14 years.