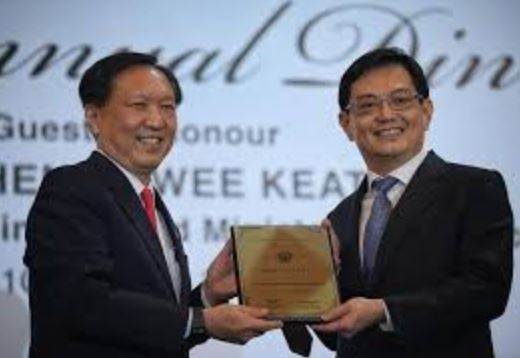 19 Feb 2018 : Singapore said that it would force a carbon charge from one year from now to cut its ozone harming substance discharges and settle on organizations more seriously as worldwide concurrences on environmental change produce results.
Finance Minister
Heng Swee Keat
said the assessment would be required on all offices creating 25,000 tons or a greater amount of ozone-depleting substance outflows a year.
The expense, to be applied to all parts, will be Sg$5.0 ($3.8) per ton of ozone harming substance discharges from 2019 to 2023, after which the duty will be evaluated and potentially raised to somewhere in the range of Sg$10 and Sg$15 per ton by 2030.
"Singapore delivers less carbon discharges per dollar of GDP than most nations," he stated, as he divulged the measure as a feature of the city-state's 2018 spending plan. "We expect to additionally diminish our outflows power to put forth a greater attempt to battle environmental change."
Significant economies have been scrambling to cut ozone harming substance emanations in the midst of admonitions from researchers about the possibly destroying effects of environmental change. The most remarkable advance has been the 197-country Paris Agreement, inked in 2015, which calls for restricting a dangerous atmospheric devation to "well under" 2 degrees Celsius, and "seeking after endeavors" to top warming at 1.5 degrees C.
The toll will influence around 30-40 organizations, mostly from the oil refining, synthetic compounds and semiconductor segments, the Straits Times announced.
Singapore positions 26th out of 142 nations as far as outflows per capita dependent on the most recent International Energy Agency information generally because of its little size and thick populace, as indicated by the legislature.