As we all know that Holi River "Yamuna" flows in various cities which comes in an industrial zone like Yamuna Nagar, New Delhi, Mathura, Agra and other cities of states like Haryana, Uttar Pradesh, and Uttaranchal before merging with the Ganges in Allahabad.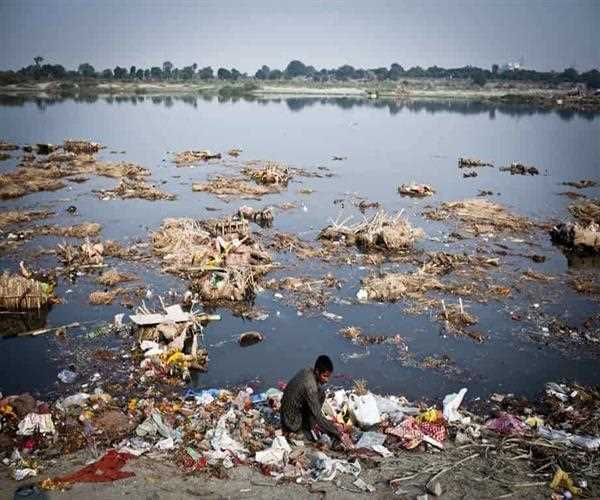 And because of passing through these industrial zones Yamuna is obviously paying the price for passing through such lands—a rather hefty price.
some of the major reasons pollution in Yamuna River:

It is believed that New Delhi dumps about 58 percent of its waste into this river.

Reports have also suggested that the river is full of excreta.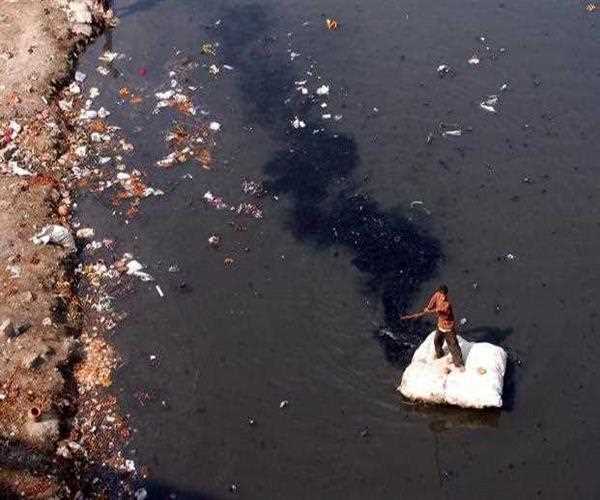 While there were 81 industries along the periphery of Yamuna in the year 2000, now about 500 factories exist and produce waste such as leather discharging chromium, arsenic, and cadmium.
Insecticides and pesticides are one of the major reason which contributes to the pollution.
There is another reason also like the poor sewage system, the saturated landfills, human settlements around the river and also the agricultural waste that is been discharged in the river because of which the Holy River Yamuna is in such state.