The song "always look on the bright side of life" is from the movie Life of Brian which was directed by Monty Python's. The song is sung in a comedy mood and it has been written Eric Idle and wasproduced, by Andre Jacquemin and Dave Howman.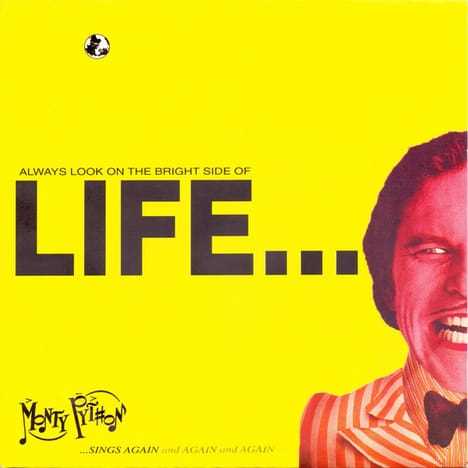 Released in the year 1979 this song have now got common singalong at public events such as football matches as well as funerals. This song reached on the third rank in UK Singles Charts in the year 1991. In the year 2012, it has been featured in a live performance in the closing ceremony of the Summer Olympics which were been held in London.
Here is the verse from this songs
"Some things in life are bad
They can really make you mad
Other things just make you swear and curse
When you're chewing on life's gristle
Don't grumble, give a whistle
And this'll help things turn out for the best
And always look on the bright side of life
Always look on the light side of life"
The song is kind of inspirational and motivates a listener to look forward in life and look up for the good things.
Watch it here: