Jaigarh Fort is situated at a distance of 15 kms from the Pink City of India, Jaipur.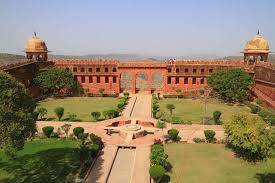 This magnificent fort fetches the attention of travellers from all around the world. Especially the carvings on the walls make it stand as an architectural wonder along with its rainwater harvesting system. This beautiful construction stands at the top of the Aravalli ranges with several interesting features.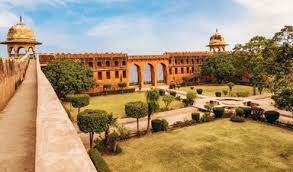 It is also known as the fort of victory. It was a storehouse of weapons and other military utilities.
During the rule of Rajputs and Mughals the desert state was a major center of artillery production. Today, travellers comes here to glance the used weapons and other war utilities that are preserved and displayed in the fort museum.
This huge and marvellous Jaigarh
Fort
was built during the period of Jai Singh ll between 15th to 18th centuries using the red sandstones. This fort was considered to be safest and the most secured place from the rivals of Jaipur and Amer.
As a military campus this fort holds an armory which presents the swords, and other essential things mostly used in wars. The museum showcase the puppets, artifacts, photographs and the war utilities of the Rajput rulers.
Read More at : answers.mindstick.com