Europe has a bunch of Islands and beaches to explore.
'Greece' has the most wonderful islands to travel.
these are just amazing. Have a look.
Zakynthos: Best for beaches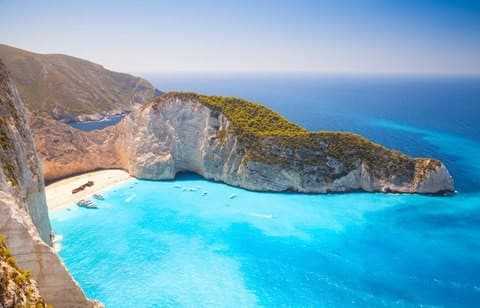 The Ionian Islands can't be beaten for sandy beaches backed by dramatic coastlines. But Shipwreck Bay on Zakynthos trumps all of them in beauty. It is only accessible by boats. And is a bit crowded almost all the times.
Corfu: Best for families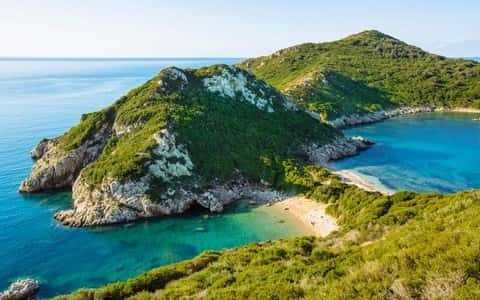 This is a best Island for family and also the accommodation is ubiquitous for families.
3. Delos: best for history and culture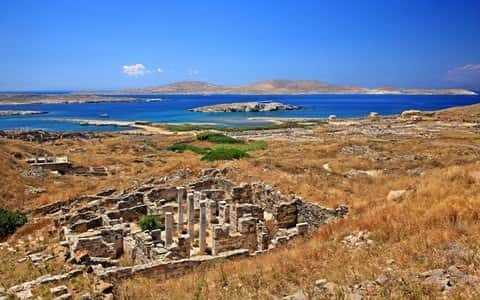 This is the birthplace of Apollo. According to mythology, Delos has some of the extensive remains from the golden Hellenistic age (and earlier) of classical Greece. The entire island is a UNESCO World Heritage Site – consists of ruins, which have been systematically unearthed since 1872, including temples, statues, mosaics and a theatre.
Mykonos: Best for hotels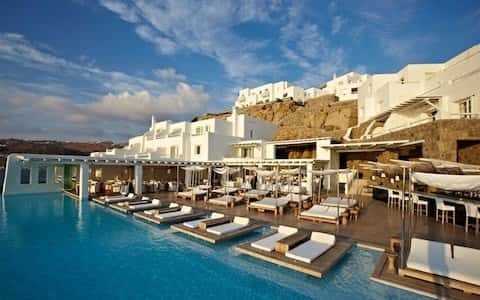 Greek hotels have a reputation for being rustic – not so on trendy Mykonos, which has some of the most stylish boutique properties around. I recommend Cavo Tagoo, near Hora. I am sure you will like it.
Crete: Best for food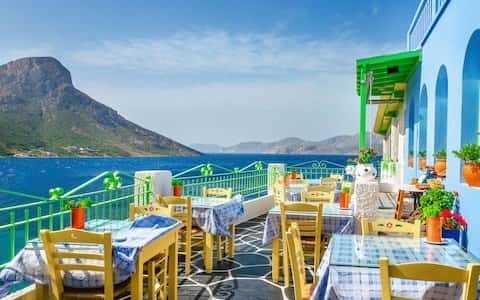 Crete's southerly location gives it the longest growing season in Greece. It produces a surfeit of edible goods – you'll even find avocados and bananas. Crete has figured prominently in the revival in greek cuisine, drawing on such local ingredients as flavored rusks, fresh or cured meats, wild edile weeds and of course raki, the famous local distilled clear spirits made from grape pressings in October.
Kafalonia: Best for wine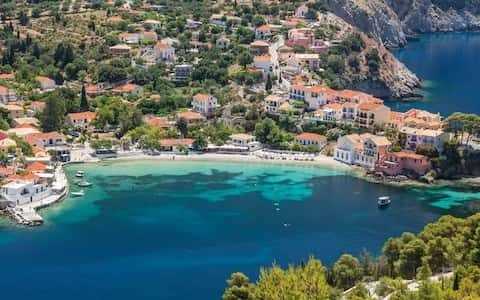 There is wonderful wine to be quaffed in Crete and Santorini, but we're plumping for Kefalonia, whose Robola winery is responsible for the tipple of choice of drunken Father Arsenios in Louis de Berieres classic novel Captian Corelli's Mandolin.
Koufonissia: best for peace and silence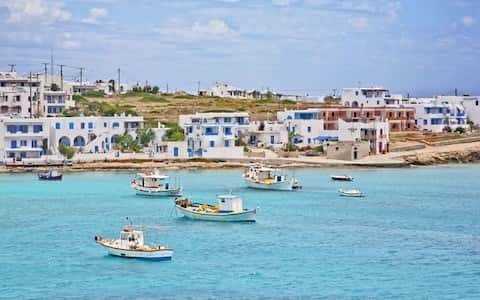 Koufonissia is made up of two islets, upper Koufonissia and lower Koufonissia, which are separated by a 200-metre sea channel. The lower part remains uninhabited, but the upper part has a buzzing little community of 366, with its white washed Cycladic cottages. Locals live mainly from fishing. It is claimed that there are more boats than residents- there are no real roads and hardly any cars , so everyone either walks or cycles.
Hydra: best for eco-warriors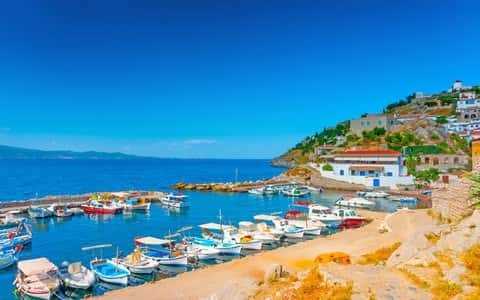 Hydra, which shot fame in 1957 as location for Boy on a Dolphin, starring Sophia Loren. As a listed architectural reserve, all new constructionsare baned, and it's blissfully free of motor vehicles.
Andros: Best for hiking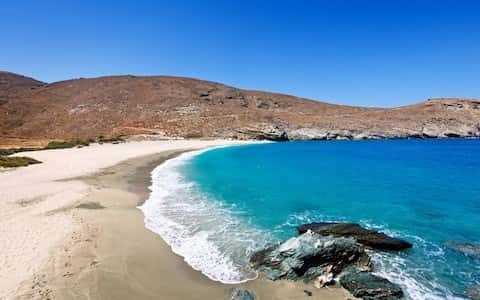 There are wonderful walks all over mountainous Andros, the most northerly of the Cyclades.
And he last one…
Symi: Best for couples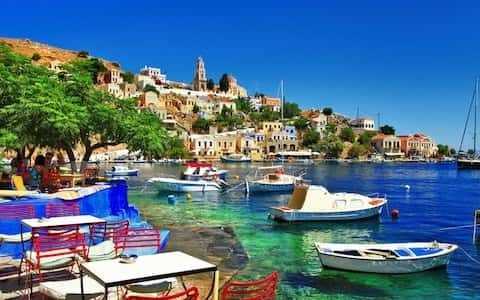 Symi has one of the most picturesque harbours in the country, crowded with pastel-colored houses, bars, tavernas and chic boutiques, and a dozens of tiny beaches accessible only by boat. It offers a wonderful local experience and some of the best food on the Greek islands.
Thanks for Reading!!!