The processor is the most important part of a smartphone.
2 most widely used processors are :-
Snapdragon- These processors are made by Qualcomm and offer the faster processing of information. they are costly but are of good quality.
Mediatek- these processors are widely used in low-end phones as they are relatively cheap as compared to Snapdragon processors but they are not power efficient.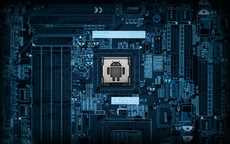 RAm on the other hand stands for Random Access memory which means that it allows data items to be read or written in almost the same amount of time irrespective of the physical location of data inside the memory.
Now, coming back to the question, when considering buying a smartphone always focus first on the processor because if the processor is slow, no matter how big the RAM is, it won't be able to handle the multiple tasks with efficacy.
Iphone which is considered to be the fastest smartphone in the world does not have huge RAM. Even top flagship android phones now, come with only 4GB of RAM as opposed to Chinese manufacturers who come with enormous 8+ GB RAM.