United States are setting new rules which are aiming to prevent the extension period of H-1b Visa, which was used by most of the Indian IT professional.
As American
President Donald Trump
took an initiative
"Buy American Hire American" the rules of VISAS are once again going to be revived.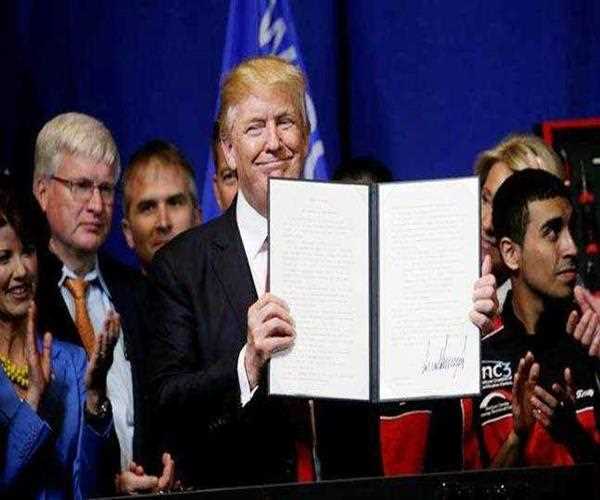 American President Donald Trump signed " Buy American's Hire American's" petition
As per the media, the initiative could be a major loss to the Indian and other countries workers who have employed therein IT, Finance and other dignified posts.
The initiative is to apply a new level of restriction to avoid the misuse and also prevent the abuse of H-1B after being ending the provision of granting an extension for people who are already having the green card.
According to the current act, the administration has access and is allowed to extend the H-1B for the thousands of Indian immigrants apart from the allowed three-year terms. The most primary thought is to deport Indian professional workers which are in hundreds of thousands in number to open up jobs for American residents.
The agency is all set to revive so many mandatory changes following the initiative Buy American and Hire American" started by President Donald Trump. It will include a thorough review of employment-based Visas programs.